It's June!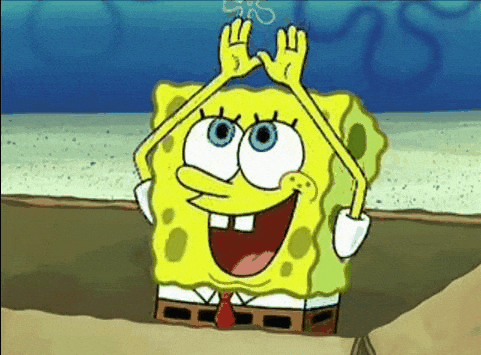 Happy Pride to all my fellow LGBTQIA+s! You are beautiful and valid and deserve the world!
As a friendly reminder, or perhaps an introduction: I am here, queer and full of existential fear! ✌️
I am an extremely proud bisexual women with a male lean, and I will not tolerate any type of phobia or hate towards any member of the alphabet mafia, especially trans, bi, pan or acephobia. If you'd like more of my thoughts on my bisexauality, might I direct you to this post, which since it's posting at the end of last pride has blown up, and the views have blown be away, and it means so much to me that people are reading it. Visibility matters, and being a generally straight-passing bisexual usually means even less visibility. Internalized biphobia is awful and I've had my fair share of it. Sending so much love to everyone celebrating Pride, but also remember you should be proud of your queerness 24/7/365, not just during June. ❤️❤️❤️❤️
haven't actually really read a book through since March, have been super busy and super slumpy, and then again, I haven't physically read a book all year. Friendly reminder that audiobooks are a blessing and count as reading, and to suggest otherwise is rude and ableist.
As much as I love making TBRs, I absolutely suck at following them. I've been in a bit of a life slump since December of 2019, with the onset of COVID and trying to "do" college in a global pandemic, and my reading, blogging and creative pursuits. Because of this for the summer, I am trying a different approach, I'm making a general summer TBR in the hopes I can actually complete some of these books. This may be my new format for TBRs, we'll check back in on that in September.
Last summer was probably the worst summer of my life. My parent split up, my beloved dog died, and I was dealing with the beginnings of a pandemic as someone with deeply rooted anxiety and trauma in relation to sickness and death. Collectively, the pandemic is something that affected each and every one, but all together it was more than I reasonably could handle.
I am determined to have SAFE Hot Girl Summer, because I deserve it. I am all Pfizered up and I am so grateful to science, because it actually feels like I might be able to ha
Hot girl summer for me probably looks very different than most people's idea. It will consist of eating lots of really good food, sleeping, dreaming, working at my new job at the local bakery, thinking a lot about Sebastian Stan (because I am officially obsessed with that gorgeous man and I have zero shame about it), watching the MCU and Bollywood films, connecting with my father, catching up on and more regularly blogging, and hopefully reading.
I don't know how much reading I will actually get done, based on my progress so far, but I am optimistic and hope I just read something…literally anything. I am currently 10 books behind on my Goodreads Challenge because as previously mentioned, I haven't actually read for fun in like two months…it's fine, I'm fine. I'd like to at least get back on track, but part of SAFE Hot Girl Summer is not pushing myself too much where it's not needed…eventually I will read a book again…fingers crossed.
Without further ado, here are some books that I'd really like to read this summer! This not exclusive list…I will read what I want, which may or may not be on that list because SAFE Hot Girl Summer is all about having fun and relaxing. This simply a lift of books I am looking forward to reading at some point in my lifetime…hopefully this summer. 🤞
Fully disclosure, this should have been up much sooner, but when I started this June met smack dab in the throes of dead week and finals week…so here were are! As of the time I am publishing this, I am officially down though. 🙂 HOT GIRL SUMMER HERE I COME!
☆☆☆
This book is 1,474 pages long…it's the biggest and longest piece of fiction i've ever laid my hands on and I am determined to read it…physically. Now, you might be thinking, Tova that's crazy…you haven't physically read a book in at least six months and now your going to read this? Yes, reading this is very ambitious, it's a monster of book, probably could kill someone with it (but I'm no Sandy Henderson) but notice how I didn't specify when or how long I would take to read it. It might take the whole summer, but I am determined. If could lug It by Stephan King around mainland China and read that 1,166 page book in a month and in the middle of the night, or if I can finish A Dance of Dragons by George R. R. Martin, a 1016 page book in 3 days, I can easily read ASB in three months…just you wait! Also, I really want to watch the BBC adaptation with Ishaan Khatter and Tabu, because I am sucker for the Khatter/Khattar/Kapoor/Kapur brothers.
We Can't Keep Meeting Like This by Rachel Lynn Solomon
Not only do I adore Rachel and her books, but your girl may or may not be mentioned in the acknowledgements and I will scream when I get my hands on this book…no question. Also, wedding, mental health representation and weddings, what more could you possibly want in a summer read? Nothing.
Gold Diggers by Sanjena Sathian
Pretty cover + the MC's name is Neil, I am automatically obliged to read this, no questions asked.
The History of Humayun by Gulbadan Begum
Humayun in an underrated Mughal emperor…he's honestly the most relatable one: he was a disappointment. Also, this book is written by his half-sister, and is one of the only primary sources from this era written by a female, which is cool.
Empress: The Astonishing Reign of Nur Jahan by Ruby Lal
Nur Jahan is a fascinating figure, and as far as historical books go, this looks so readable.
Cool For The Summer by Dahlia Adler
[ In the tune of Our Last Summer, the random Amanda Seyfried part ] "Are you bisexual book of all my dreams?"
The Devil All The Time by Donald Ray Pollock
I have many questions after watching the Netflix adaptation, and yes, all of them are about Sheriff Lee Bodecker….and yes, it's all Sebastian Stan's fault…thank you for asking, I'm fine.
Aru Shah and the City of Gold by Roshani Chokshi
This cover is probably my favourite in the series. I am curious to see where this one goes.
The Baburnama: Memoirs of Babur, Prince and Emperor by Zahiruddin Muhammad Babur
The OG Mughal…I'm ready to see all his complaining that India is too hot and that he misses home.
BEEPS WROTE A BOOK!!! I realize to 99% of people, that sentence will make no sense, but it's true. BEEPS WROTE A BOOK!
Mexican Gothic by Silvia Moreno-Garcia
I've heard things from all over the board about this book, but it's a gorgeous book, and I want to read it.
Little & Lion by Brandy Colbert
Another bisexual book that I have been meaning to read forever. I will read this, this summer.
The Beauty of the Moment by Tanaz Bhathena
This has been on so many TBRs for the past two years, I also must read this book ASAP!
Star Daughter by Shveta Thakrar
If this cover was a person, I would marry it, it's so beautiful I could cry.
Three Daughters of Eve by Elif Shafak
It's been far too long since I read a Elif Shafak book
Defy The Worlds by Claudia Gray
Generally speaking, I am not a science fiction person, but I really liked the first book when I read it many years ago…time to give the sequel a try.
10 Minutes 38 Seconds in This Strange World by Elif Shafak
I was sent an ARC of this book, TWO YEARS AGO. Have I read it yet? What do you think? NO.
Hunted By The Sky by Tanaz Bhathena
I also haven't read a fantasy book in forever, and this one looks and sound wonderful.
Young Stalin by Simon Sebag Montefiore
Young Stalin is very attractive…I find Stalin in general a fascinating figure also. Also, if you know, you know.
☆☆☆
Again, not an exhaustive list. I hope to be able to read a lot this summer, and I will be reunited with my full bookish collection as well as the power of my local library, and four audiobook services. The possibilities are endless.
☆☆☆
WHAT ARE YOU PLANNING ON READING for hot SENTIENT being summer? I'D LOVE TO KNOW in the comments!
Petyr Baeish Books © 2021 by Tova Portmann-Bown