I love Halsey's a lot Halsey's music, and I love comparing things I love to books, so this is perfect! It's been a while since I've posted a tag, and I am trying to post more regular on my blog.
This tag was created by the lovely Fadwa @ Word Wonders
And yes, as the title said, I never listened to the full manic album until yesterday…I am more a singular music discovered verses an album listener, but I will admit that listening to straight albums through had helped me discover some great songs. Also this is partial celebration that I only have one more review until I am caught up with my 2019 reviews…just three months before 2020 ends…I'm living my best life. Okay, that's a lie, but I am living.
☆☆☆
1.
ASHLEY:
A book with great character development
The Unlikely Adventures of The Shergill Sisters by Balli Kaur Jaswal
As a primarily YA reader for many years, a lot of the character development I witness is either through trauma or through romantic relationships. This book has neither (even though that is not to discount the traumatic and awful things these woman experience) but it's primarily a novel driven by the development of the relationships, connections and sisterhood of the three Shergill sisters: Rajni, Jezmeen and Shirina. This novel leaves no sister untouched, in the best and worst possible ways and it's just brilliant.
2.
CLEMENTINE:
A book with mental illness representation
Furiously Happy: A Funny Book About Horrible Things by Jenny Lawson
One thing I love about Halsey's music, is how raw and unfiltered her music is. It cuts deep to the bone, but in the most beautiful. Her voice is poignant and captures something in me, and like that's very similar to Jenny Lawson's writing style and voice, and her discussion of living with mental illness is raw and incredible. If you're looking for non-fiction that doesn't feel like non-fiction about mental health issues that is done in a unique and creative style, look no further than The Bloggess.
3.
GRAVEYARD:
A horror book
The Dark Descent of Elizabeth Frankenstein by Kiersten White
In the book community, especially on Goodreads my claim to fame is that I am And I Darken's biggest stan (a title I proudly share with the lovely Yusra), so I don't often talk about Kiersten White's other books, other than The Conquerors Saga, I've only ever read two of her other works, and I kind of hated one, but one that I think is criminally underrated is her feminist Frankenstein retelling. I've read Frankenstein twice, and its up there as one of my favourite classics, and thus like most classics, the female characters don't have characters and agency…but of course Kiersten fixes that and its incredible. Dark, and clawing and horrifying and magnificent…rather like this song.
4.
YOU SHOULD BE SAD:
a book with a morally gray character
A Good Girl's Guide to Murder by Holly Jackson
This is a murder mystery that is jam packed with twists. With every piece of information that Pippa discovers my mind suspected a different person, Holly Jackson has truly mastered the art of suspense and red herrings. And because of the nature of case, and all the secrets that Pippa and Ravi discover "floating" just under the surface ( if you know, you know 😉 ) no one in Fairview is a saint, everyone has secrets and has made questionable decisions, even our good girl protagonist. This book really showcases the reality of being human…we are imperfect, we have layers, and sometimes when you peel away those layers, those secrets, you find something festering and rotten. Humans are complicated, and more morally ambiguous than we like to think, which is part of what makes us interesting.
5.
FOREVER (IS A LONG TIME):
a book with an immortal character or one that chases after immortality
This book legit involves a cult run by this strange immortal lady who is hell bent on stopping her evil ex-boyfriend who an immortal conquistador. The main character may be immortal, but being immortal sounds like one hell of a trip. It's been years since I've read this book, but I remember it being a whole experience.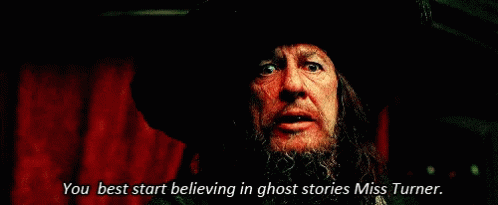 6.
I HATE EVERYBODY:
a book with a grumpy character who's soft inside
Zarin Wadia from A Girl Like That by Tanaz Bhathena
Zarin Wadia is not the type of girl that people approve of or like. She's not submissive. She does not keep her head down. She talks back and is rebellious. She's not a very likable character to almost everyone around her…not even really to her aunt and uncle. Obviously behind her character, there is a lot of trauma and unresolved issues that no one bothers to address, which maybe doesn't make her exactly soft, but she's become what she's become to deal and protect her soft heart.
7.
3AM:
a book that you stayed up to finish
Shadow Princess by Indu Sundaresan
For someone who has terrible sleep habits and insomniac tendencies, I rarely stay up late reading…but when I was buddy reading this book with my friend Sarah, in order to maintain our schedule (two chapters per day) I had to stay up late several times to finish the section…it was well worth it. This book packs in so much, so much drama and history. A solid conclusion to the trilogy.
8.
WITHOUT ME:
a book with a toxic and/or abusive relationship (no matter its nature)
Jaya and Rasa: A Love Story by Sonia Patel
Jaya and Rasa's relationship is not what is toxic, which I think is important to going in knowing, because it does have the subtitle of a love story. But rather every other relationship in this book (at least between adults) is toxic, abusive or just downright horrific. This book comes with nearly every trigger warning I could possibly put on a book…but its down with such care and attention that while its a dark book, it does not feel harmless or too much (even if it feels like the characters are being pushed to the breaking point). It's a queer mixed race, hawaiian modern young adult retelling of Romeo and Juliet…if you want to know more.
9.
FINALLY/BEAUTIFUL STRANGER:
a book with the second chance trope
A Change of Heart by Sonali Dev
This book involves two broken people…a literal change of heart, and whole lot putting yourself out there for a second chance, and because I'm recommending it obviously I think it's fantastic.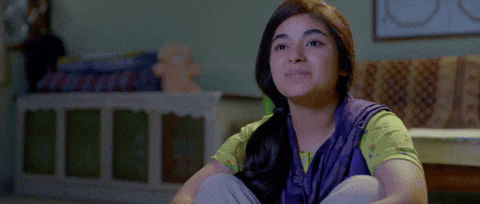 10.
KILLING BOYS:
a book with a revenge story
Padmaavati by Malik Muhammad Jaisi
The climax of this book is all because Alauddin wants revenge of Ratan Singh for letting him see Padmavati for like five second through some smoke and then pulling down the curtain after a bunch of really cheesy chess metaphors. I mean to be fair that was hella iconic on Ratan's part, and like Alauddin shouldn't have been so disrespectful and a dick…but technically its revenge, and its wild.
11.
MORE:
a book with an intergenerational story
Well-Behaved Indian Women by Saumya Dave
This book is comprised of the lives of three women—Simran, Nandini and Mimi—daughter, mother, and grandmother respectively. While these stories are set during the same few months, we witness their stories, their struggles, and most importantly their journeys that encompass growth, and experiences that will change the courses of their lives, for the better, because while traditions and your past do have values, sometimes its equally as positive to follow your dreams, be happy and not be forced to settle with what others deem as appropriate for you. This book is raw, and powerful, and I loved it. ALSO, NEIL FREAKING DESAI, YOU GUYS. NEIL DESAI.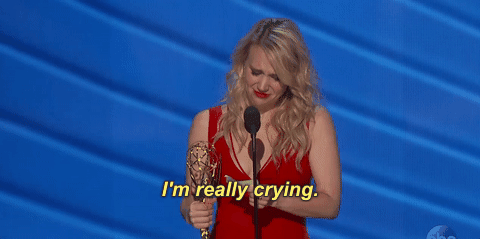 12.
STILL LEARNING:
a book about a celebrity, either real or fictional
Decoding Rahul Gandhi by Aarthi Ramachandran
Rahul Gandhi isn't just a celebrity, he's political royalty. He's the great-grandson of Jawaharlal Nehru, grandson of Indira Gandhi, the son of Rajiv and Sonia Gandhi and the nephew of Sanjay Gandhi. His family has been the face of the Indian National Congress party for generations, and even if Rahul Gandhi hasn't been in a position to shine due to the rise of Modi BJP, he's still a political figure with a powerful legacy and heritage. This book is less about him as a person, and more about his politics…but personally I think Rahul Gandhi is a fascinating figure, and one that deserves more credit than he's received. This book is wildly outdated politically though, I will say.
13.
929:
A memoir or a biography
Then They Came for Me: A Family's Story of Love, Captivity, and Survival by Maziar Bahari
This book…929 is a very emotional song, as is this book. This book made me feel so many things, sadness, happiness, anger…the whole spectrum. I mean how could it not be emotional? It's about a journalist who is falsely imprisoned in Iran for being a spy, in Evin Prison for months, having left his fiance pregnant with their first child, and being interrogating by a terrifying man known as Rosewater…it's so good, and will make you cry.
☆☆☆
What is your favourite Halsey song from this album? And what book would you recommend for that song? Mine is Without You, and I'd love to know in the comments!
Petyr Baeish Books © 2020 by Tova Portmann-Bown