I don't know how I managed but I read 10 books. How did I do this? I don't know. Yoga magic maybe? May is very chaotic. I had AP exams, I got sick, but I managed to pass all my classes and finish all my projects! I am so glad I am done with all that crap. As much as I enjoy school, I am so glad I have time to do things like be an actual book blogger.
Also, I am really behind on reviews, but I am attempting to catch up in the next several weeks. Wish me luck!
Our Year of Maybe by Rachel Lynn Solomon
Rating: 4 | ★★★★☆
Aspiring choreographer Sophie Orenstein would do anything for Peter Rosenthal-Porter, who's been on the kidney transplant list as long as she's known him. Peter, a gifted pianist, is everything to Sophie: best friend, musical collaborator, secret crush. When she learns she's a match, donating a kidney is an easy, obvious choice. She can't help wondering if after the transplant, he'll love her back the way she's always wanted.
But Peter's life post-transplant isn't what either of them expected. Though he once had feelings for Sophie too, he's now drawn to Chase, the guitarist in a band that happens to be looking for a keyboardist. And while neglected parts of Sophie's world are calling to her—dance opportunities, new friends, a sister and niece she barely knows—she longs for a now-distant Peter more than ever, growing increasingly bitter he doesn't seem to feel the same connection.
Peter fears he'll forever be indebted to her. Sophie isn't sure who she is without him. Then one blurry, heartbreaking night twists their relationship into something neither of them recognizes, leading them to question their past, their future, and whether their friendship is even worth fighting for.
Peter is a bisexual (and a hyphenated last name) icon. Sophie is trying her best.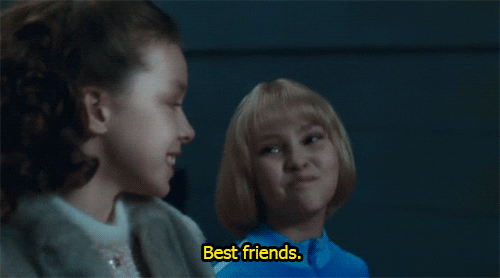 Things are complicated. There are emotions.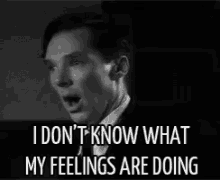 and it's written by Rachel Lynn Solomon … enough said.
Review here!
Ms. Marvel, Vol. 6: Civil War II by G. Willow Wilson
Rating: 4 | ★★★★☆
While CIVIL WAR II brews, the next generation of Avengers has bigger things to worry about–like a tri-state academic competition! As rival schools clash, Ms. Marvel's teammates Spider-Man and Nova are now her enemies! But when Kamala gets called to the real battle's front line, she faces a fight she can't embiggen her way out of. She's about to learn a valuable lesson: Never meet your idols! As war intensifies, tragedy strikes too close to home –and Ms. Marvel must choose between her heroes and her family. When friends become foes, Ms. Marvel struggles to put her life and Jersey City back together. Kamala will be forced to grow up fast and find her true place in the world. But will she be an international sensation…or a menace? COLLECTING: MS. MARVEL (2015) #7-12 
There is so much good in here.
A side character coming out as, an attractive Pakistani male superhero buddy, and Khan family history, all tied together with humor and beautiful art.
Ms. Marvel, Vol. 7: Damage Per Second by G. Willow Wilson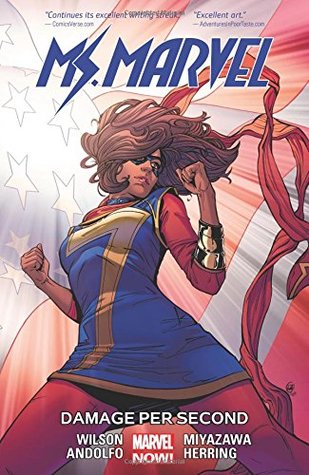 Rating: 3.5 | ★★★☆☆
Civil War II is behind her, and a brand new chapter for Kamala Khan is about to begin! But it's lonely out there for a superhero when her loved ones no longer have her back. It's time for Kamala to find out exactly who she is when she is on her own. Plus: it's election time! Kamala gets out the vote! COLLECTING: MS. MARVEL 13-18
This was a wild volume, very creepy, but wild.
If you like video games, you'd love this plotline.
Erotic Stories for Punjabi Widows by Balli Kaur Jaswal
Rating: 4.5 | ★★★★☆
A lively, sexy, and thought-provoking East-meets-West story about community, friendship, and women's lives at all ages—a spicy and alluring mix of Together Tea and Calendar Girls.
Every woman has a secret life . . .
Nikki lives in cosmopolitan West London, where she tends bar at the local pub. The daughter of Indian immigrants, she's spent most of her twenty-odd years distancing herself from the traditional Sikh community of her childhood, preferring a more independent (that is, Western) life. When her father's death leaves the family financially strapped, Nikki, a law school dropout, impulsively takes a job teaching a "creative writing" course at the community center in the beating heart of London's close-knit Punjabi community.
Because of a miscommunication, the proper Sikh widows who show up are expecting to learn basic English literacy, not the art of short-story writing. When one of the widows finds a book of sexy stories in English and shares it with the class, Nikki realizes that beneath their white dupattas, her students have a wealth of fantasies and memories. Eager to liberate these modest women, she teaches them how to express their untold stories, unleashing creativity of the most unexpected—and exciting—kind.
As more women are drawn to the class, Nikki warns her students to keep their work secret from the Brotherhood, a group of highly conservative young men who have appointed themselves the community's "moral police." But when the widows' gossip offers shocking insights into the death of a young wife—a modern woman like Nikki—and some of the class erotica is shared among friends, it sparks a scandal that threatens them all.
I love books about spicy old ladies, and I have no shame about it.
This book is not an erotic book. It does contain erotic stories, but it's also a murder mystery and a wonderful and unapologetic, and I love it!
Review here!
One Giant Leap by Heather Kaczynski
Rating: 4.5 | ★★★★☆
When Cassandra Gupta was chosen to be the youngest member of a top-secret mission to the far reaches of the universe she knew to expect the unexpected. But nothing could have prepared her for the catastrophic events that would occur once she left Earth.
Cassie and the rest of the crew have found themselves in the middle of a conflict between two alien civilizations hell-bent on destroying each other . . . and anyone else who gets in their way. What was supposed to be a reconnaissance mission soon becomes a fight for their lives. But Cassie knows that it isn't enough to simply survive. The war is coming to Earth, and only she has the information that can possibly stop the devastation it will bring. With humanity's fate in the balance, Cassie must decide who she can trust and who she is willing to sacrifice in order to complete her mission.
This book involves aliens!
And I still didn't see where this wild good space book would go.
Review here!
Interpreter of Maladies by Jhumpa Lahiri
Rating: 4 |  ★★★★☆
Navigating between the Indian traditions they've inherited and the baffling new world, the characters in Jhumpa Lahiri's elegant, touching stories seek love beyond the barriers of culture and generations. In "A Temporary Matter," published in The New Yorker, a young Indian-American couple faces the heartbreak of a stillborn birth while their Boston neighborhood copes with a nightly blackout. In the title story, an interpreter guides an American family through the India of their ancestors and hears an astonishing confession. Lahiri writes with deft cultural insight reminiscent of Anita Desai and a nuanced depth that recalls Mavis Gallant.
This won the Pulitzer Prize nineteen years ago, I still understand why.
Review here!
Ms. Marvel, Vol. 8: Mecca by G. Willow Wilson
Rating: 4 | ★★★★☆
The villains are at Kamala's door, and Ms. Marvel has to save a city that doesn't want saving. The malleable Ms. Marvel continues her hero's journey as an enemy from her past begins targeting those closest to her, a challenge that calls into question everything about her — not just as a superhero, but as a human being! Who can Ms. Marvel trust when everyone in Jersey City is against her? As Kamala's life hangs in the balance, a new crimefighter moves in on her turf. Plus: Bruno may be far away at a prestigious school in Wakanda, but even thousands of miles from his former best friend, Kamala Khan, adventure still finds him! Collecting Ms. Marvel (2015) #19-24.
This is the familial issue.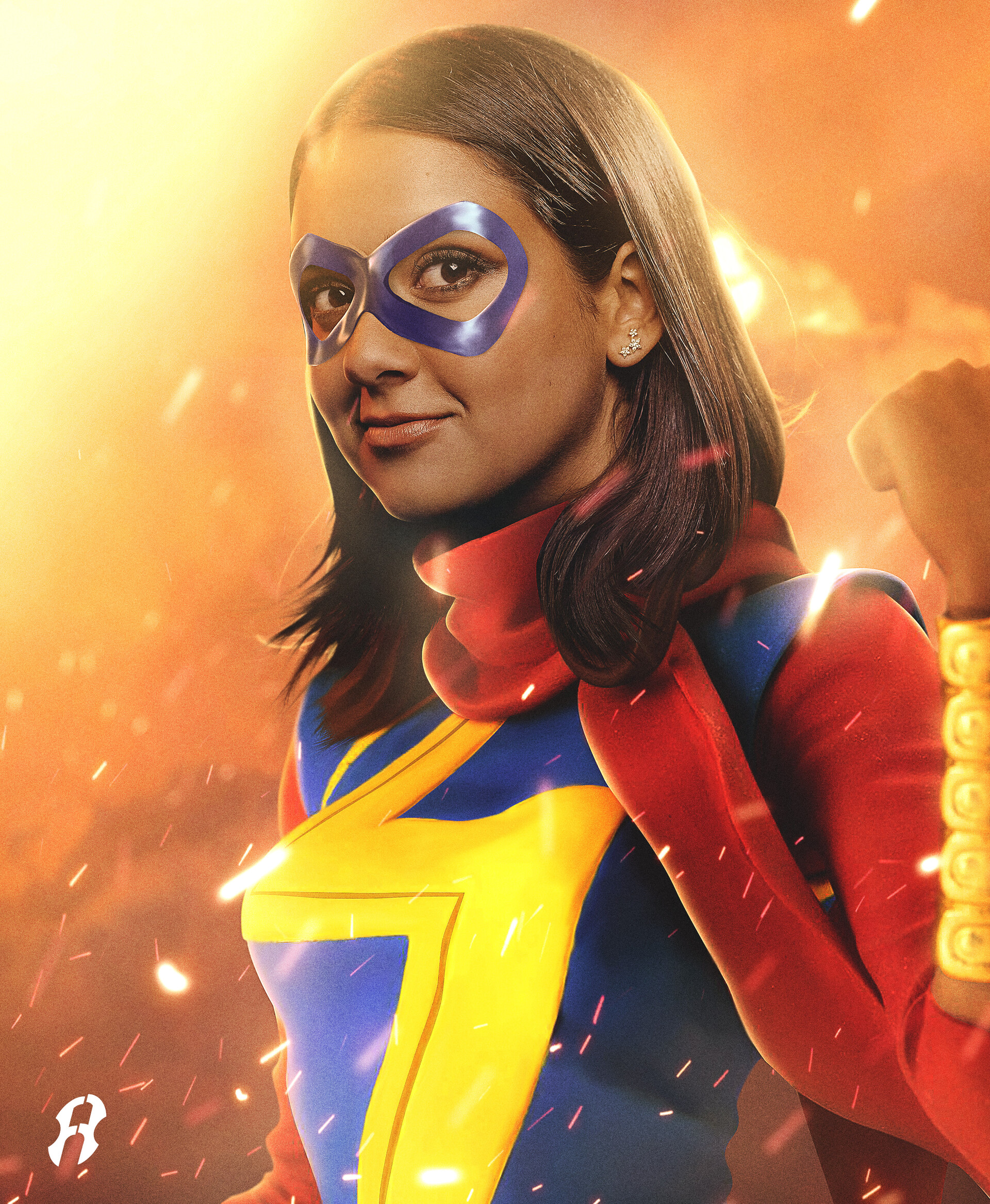 Kamala's family has come so far. The end result is happy (babies!) and sad (Ms. Marvel?).
Born a Crime: Stories from a South African Childhood by Trevor Noah
Rating: 3.5 | ★★★☆☆
The compelling, inspiring, and comically sublime story of a young man's coming-of-age, set during the twilight of apartheid and the tumultuous days of freedom that followed
Trevor Noah is one of the comedy world's brightest new voices, a light-footed but sharp-minded observer of the absurdities of politics, race, and identity, sharing jokes and insights drawn from the wealth of experience acquired in his relatively young life. As host of The Daily Show with Trevor Noah, he provides viewers in America and around the globe with their nightly dose of biting satire, but here Noah turns his focus inward, giving readers a deeply personal, heartfelt, and humorous look at the world that shaped him.
 
Noah was born a crime, the son of a white Swiss father and a black Xhosa mother, at a time when such a union was punishable by five years in prison. Living proof of his parents' indiscretion, Trevor was kept mostly indoors for the first years of his life, bound by the extreme and often absurd measures his mother took to hide him from a government that could, at any moment, take him away. Finally liberated by the end of South Africa's white rule, Trevor and his mother set forth on a grand adventure, living openly and freely and embracing the opportunities won by a centuries-long struggle.
 
A collection of eighteen personal essays, Born a Crime tells the story of a mischievous young boy who grows into a restless young man as he struggles to find himself in a world where he was never supposed to exist. Born a Crime is equally the story of that young man's fearless, rebellious, and fervently religious mother—a woman determined to save her son from the cycle of poverty, violence, and abuse that ultimately threatens her own life.
 
Whether subsisting on caterpillars for dinner during hard times, being thrown from a moving car during an attempted kidnapping, or just trying to survive the life-and-death pitfalls of dating in high school, Noah illuminates his curious world with an incisive wit and an unflinching honesty. His stories weave together to form a moving and searingly funny portrait of a lovable delinquent making his way through a damaged world in a dangerous time, armed with only a keen sense of humor and a mother's unconventional, unconditional love. 
Trevor Noah is a comedic gift to this world, and don't you forget it.
These stories are hilarious and meaningful and dark, but powerful. We get to see a snatch of life in South Africa during and after apartheid from someone who is neither fully white nor black, but coloured.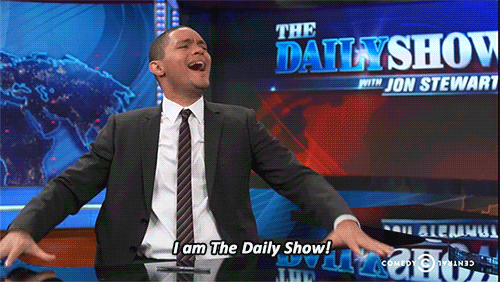 Ms. Marvel, Vol. 9: Teenage Wasteland by G. Willow Wilson
Rating: 4 | ★★★★☆
Kamala Khan has vanished! But where has she gone, and why? Jersey City still has a need for heroes, and in the wake of Ms. Marvel's disappearance, dozens have begun stepping up to the plate. The city's newest superhero Red Dagger and even ordinary citizens attempt to carry on the brave fight in Kamala's honor. Somehow, Ms. Marvel is nowhere…but also everywhere at once! Absent but not forgotten, Ms. Marvel has forged a heroic legacy to be proud of. But when an old enemy re-emerges, will anyone be powerful enough to truly carry the Ms. Marvel legacy – except Kamala herself? COLLECTING: MS. MARVEL 25-30 
Thank god for friends, but nobody can do Ms. Marvel like Kamala Khan.
Though Zoe does a hilarious job and the inventor is a little bitch.
Rating: 3.5 | ★★★☆☆
In the tradition of Khaled Hosseini's The Kite Runner and Rohinton Mistry's A Fine Balance, a sweeping historical novel that seamlessly interweaves five love stories spanning sixty years of Bangladeshi history.
Time is running out for Shahryar. His work visa has expired and he may soon be forced out of the United States and back to his home country of Bangladesh. Clinging to the remaining weeks he has left with his young American daughter, Shar reflects upon his family's history, beginning in a village on the Bay of Bengal, where a poor fisherman, Jamir, and his wife, Honufa, prepare to face a storm of historic proportions.
Spilling across tense, crucial moments in history, Jamir and Honufa's story intersects with other lives, like that of Ichiro, a Japanese pilot fighting in a war he does not understand; Claire, a British doctor in danger during the anti-colonialist Burmese rebellions; and Rahim and Zahira, a privileged couple in Calcutta uprooted to East Pakistan by the Partition of India.
With a narrative sweep mirroring the storm's devastating path—leading to the eye's calamitous landing—The Storm explores hope, loss, sacrifice, and the many ways in which families honor, betray, and ultimately love one another.
A unique structure. The power of father-daughter relationships. Sketchy ass immigration lawyers … this book has all of that and more. With actual Bangla script and lots of characters you care about, Arif Anwar's debut is impressive and enjoyable, even if the process is confusing at times.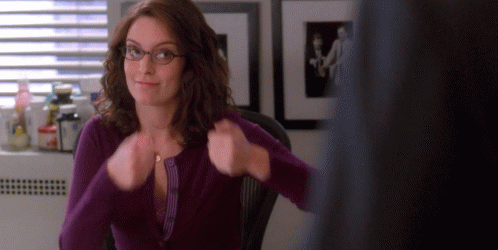 Also, this book has a rejection that showcases rejections at it's finest. And it's basically Samushka all over again.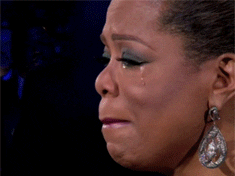 Review here!
What did you read in May? Recommend me a book—in the comments!
Petyr Baeish Books  © 2019 by Tova Portmann-Bown