The title is because this is the reason I haven't gotten this up now. So yeah… April was an okay month. The first week was incredible, I can't remember the last time I've had a vacation that was that refreshing. I ate a lot of amazing food, got to see my godfathers, saw Gully Boy, and laughed a lot. Honestly, the best vacation I've ever had. But then the stress, school workload, and depression hit hard, so the rest of April was not restful. But Then it was my 18th birthday on the 25th, and my friends celebrated with an expensive dinner, chocolate cake, ice cream, and Padmaavat. Padmaavat isn't a comedy, but we were laughing for the majority of the movie because my friends and I can make nearly anything funny.
So a very so-so month. I didn't read a whole lot, and I am sort of in a mild slump. Audiobooks are a fucking blessing. I would barely read if not for them. By the time you read this, most of my testing is over (*glares at CollegeBoard*) and I am finishing up some final projects and preparing for my one final. I'm sorry this is so late, but what can you do. I'm just glad it's up. At this point, I am kind of in denial about everything, because like I'm busy, but also coasting, so exhausted and ready to actually be done, but also not ready at all and it's all a mess of emotions.
But I am very close to being done, and I finally got this up so I can go to bed happy and satified that I at least did this. New Releases for April will come when they come and you can be patient.
As Kismet Would Have It by Sandhya Menon
Rating: 2.5 | ★★☆☆☆
Will Dimple and Rishi find their happily ever after? Find out in this funny, romantic, endlessly charming e-novella sequel to the New York Times bestseller When Dimple Met Rishi!
Dimple Shah has a lot of opinions about marriage, but they boil down to this: It's not for her. Sure, she loves her boyfriend, Rishi, but why does she need to validate that with an institution that has historically never favored the woman? Why go through all that hassle?
Rishi Patel deeply disagrees. He believes in the power that comes with combining love and tradition, and when the time comes, wants nothing more than to honor those things in a huge celebration with his friends and family. He knows Dimple loves him, but in hearing her rant about how marriage is a "construct of hegemonic masculinity" for the millionth time, a small, niggling part of him worries that it's not the institution of marriage Dimple has a problem with; maybe it's him.
The two lovebirds find themselves at a philosophical impasse. Can they find a way to work it out, or does kismet have other plans? 
I really appreciate Sandhya Menon's presence in the book community. The fact that she's writing happy stories about brown teens is super cool, but I didn't really like When Dimple Met Rishi. This wasn't anything particularly exciting or fun. It kind of felt like Rishi was pushing Dimple a bit. I am still excited for There is Something about Sweetie because Ashish is amazing. If you are a hardcore WDMR fan I think you'd really like this. Otherwise, it wasn't bad. Overall, it didn't change my feelings. Didn't do anything for me really, but each to their own. I'm not shocked or mad, it was free. It took me like 30 minutes.
Rating: 4.5 | ★★★★☆
The #1 New York Times-bestselling author of The Kite Runner, A Thousand Splendid Suns, and And the Mountains Echoed responds to the heartbreak of the current refugee crisis with this deeply moving, beautifully illustrated short work of fiction for people of all ages, all over the world. 
A short, powerful, illustrated book written by beloved novelist Khaled Hosseini in response to the current refugee crisis, Sea Prayer is composed in the form of a letter, from a father to his son, on the eve of their journey. Watching over his sleeping son, the father reflects on the dangerous sea-crossing that lies before them. It is also a vivid portrait of their life in Homs, Syria, before the war, and of that city's swift transformation from a home into a deadly war zone. 
Impelled to write this story by the haunting image of young Alan Kurdi, the three-year-old Syrian boy whose body washed upon the beach in Turkey in September 2015, Hosseini hopes to pay tribute to the millions of families, like Kurdi's, who have been splintered and forced from home by war and persecution, and he will donate author proceeds from this book to the UNHCR (the UN Refugee Agency) and The Khaled Hosseini Foundation to help fund lifesaving relief efforts to help refugees around the globe.
❝I have heard it said we are the uninvited. We are the unwelcome. We should take our misfortune elsewhere.❞
Khaled Hosseini knows how to make my heart hurt. The art is simple and incredible. This is a story that speaks of the immigrant's dangerous journey inspired by the loss of a young boy Alan Kurdi who drowned trying to escape Syria. It's told as a letter from a father to his son as they begin the same journey as Alan and his family.  The ending is unclear but the message none the less powerful. The meaning simple and heartfelt. Khaled Hosseini is doing the important work. All proceeds from this book go towards helping refugees.
❝Because you, you are precious cargo, Marwan, the most precious there ever was. I pray the sea knows this.❞
The Object of Your Affections by Falguni Kothari
Rating: 4.5 | ★★★★☆
Two best friends rewrite the rules of friendship, love and family…and change everything they thought they knew about motherhood.
Paris Kahn Fraser has it all—a successful career as an assistant district attorney, a beautiful home in New York City, and a handsome, passionate husband who chose her over having a family of his own. Neal's dream of fatherhood might have been the only shadow in their otherwise happy life…until Paris's best friend comes to town.
Naira Dalmia never thought she'd be a widow before thirty. Left reeling in the aftermath of her husband's death, all she wants is to start over. She trades Mumbai for New York, and rigid family expectations for the open acceptance of her best friend. After all, there isn't anything she and Paris wouldn't do for each other.
But when Paris asks Naira to be their surrogate, they'll learn if their friendship has what it takes to defy society, their families and even their own biology as these two best friends embark on a journey that will change their lives forever.
Wry, daring and utterly absorbing, The Object of Your Affections is an unforgettable story about two women challenging the norms…and the magic that happens when we choose to forge our own path.
As with any Falguni Kolthari book, this was an emotional twisty but ultimately satisfying read. It made me feel a lot of things, and I actually learned a lot about the process of surrogacy. Naira and Paris are complex, well fleshed out characters who I very easily rooted for, despite their flaws and shortcoming.
Also, Neal Singh Fraser is a god, and his accent kills me. 100x better than Salman Khan will ever be. He's the Indian Scottish Jewelry Lord of your dreams.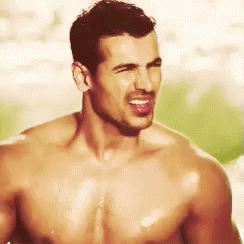 Together with Neal, Paris and Naira, you will feel all the things.
If you're looking for a book about motherhood, and friendship that teaches you a lot, is entertaining but ultimately heartfelt, look no further. If you've enjoyed or watched Chori Chori Chupke Chupke or Filhaal, I think you'd find this premise interesting.
Review here!
One Flew Over the Cuckoo's Nest by Ken Kesey
Rating: 3.5 | ★★★☆☆
Tyrannical Nurse Ratched rules her ward in an Oregon State mental hospital with a strict and unbending routine, unopposed by her patients, who remain cowed by mind-numbing medication and the threat of electric shock therapy. But her regime is disrupted by the arrival of McMurphy – the swaggering, fun-loving trickster with a devilish grin who resolves to oppose her rules on behalf of his fellow inmates. His struggle is seen through the eyes of Chief Bromden, a seemingly mute half-Indian patient who understands McMurphy's heroic attempt to do battle with the powers that keep them imprisoned. Ken Kesey's extraordinary first novel is an exuberant, ribald and devastatingly honest portrayal of the boundaries between sanity and madness.
This book is a lot of things: sexist, racist, terrifying, but it's very much a product of its time, and despite all, I actually enjoyed the experience of reading it.
My favourite character is probably Billy Bibbet. Though Chief and McMurphy are also very compelling characters as well.
Which seems wild, but it was a good book to end off on before the AP test, which I have since taken. The movie is good, though they changed a lot of stuff and parts are kind of disturbing.
I would recommend you try it if you're interested. But be aware that it is disturbing and very much a product of its time. Thanks, Kaufman.
The Love & Lies of Rukhsana Ali by Sabina Khan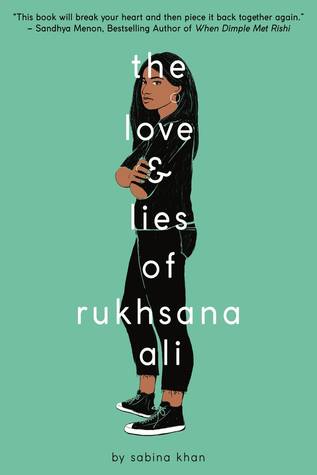 Rating: 5 | ★★★★★
Seventeen-year-old Rukhsana Ali tries her hardest to live up to her conservative Muslim parents' expectations, but lately, she's finding that harder and harder to do. She rolls her eyes instead of screaming when they blatantly favor her brother and she dresses conservatively at home, saving her crop tops and makeup for parties her parents don't know about. Luckily, only a few more months stand between her carefully monitored life in Seattle and her new life at Caltech, where she can pursue her dream of becoming an engineer.
But when her parents catch her kissing her girlfriend Ariana, all of Rukhsana's plans fall apart. Her parents are devastated; being gay may as well be a death sentence in the Bengali community. They immediately whisk Rukhsana off to Bangladesh, where she is thrown headfirst into a world of arranged marriages and tradition. Only through reading her grandmother's old diary is Rukhsana able to gain some much-needed perspective. 
Rukhsana realizes she must find the courage to fight for her love, but can she do so without losing everyone and everything in her life?
This book means a lot to me because like it mentions Fawad Khan as being amazing on the page, and  I am petty as fuck.
❝Fawad Khan is a dream.❞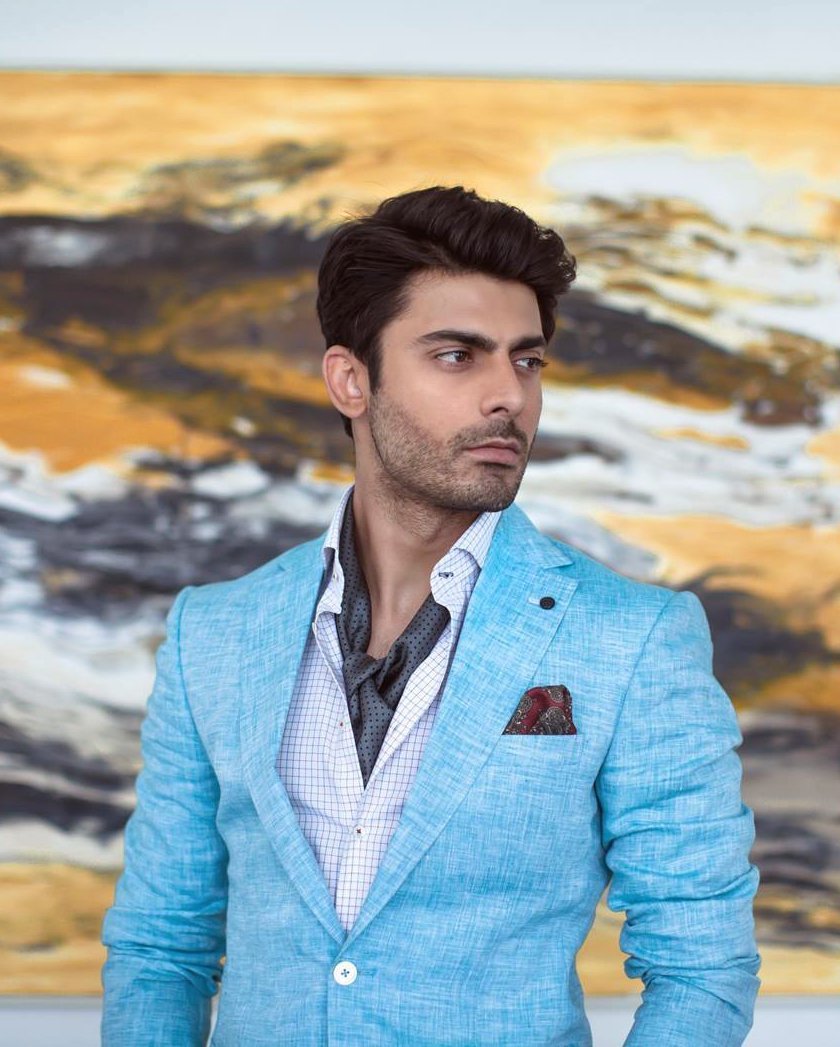 *insert fangirling noises here*
 Y'all don't even know how happy that part made me and it was totally out of left field cause Rukhsana is Bangladeshi, not Pakistani. But like yeah, he is a dream. My dream.
This book is dark, I'll say that. Trigger warnings for homophobia, colorism unintentional racism, death of a queer character (though it's not used for shock factor), abuse, drugging, and rape.I love how this shows that not all Bengali people (or South Asian people) are homophobic. Obviously, some are, but that's how it is in any culture. Way to fight stereotypes, Sabina. Rukhsana has the best grandma in the world.
While this story is very much its own story, it's very comparable to be Lesbian Bangladeshi Written in the Stars. If you're a fan of that book, I highly recommend you try TL&LoRA. It made me feel things. It made me hurt. It made me hungry, so all the good things. While this wasn't quite what I was expecting, I'm not disappointed by my most anticipated release. The best way I can put it is probably by Saajid's review.
I can't wait to see what Sabina puts forward next.
Review here!
And the Ocean Was Our Sky by Patrick Ness & Rovina Cai
Rating: 4 | ★★★★☆
With harpoons strapped to their backs, the proud whales of Bathsheba's pod live for the hunt, fighting in the ongoing war against the world of men. When they attack a ship bobbing on the surface of the Abyss, they expect to find easy prey. Instead, they find the trail of a myth, a monster, perhaps the devil himself…
As their relentless Captain leads the chase, they embark on a final, vengeful hunt, one that will forever change the worlds of both whales and men.
This retelling of Moby Dick was WILD.
❝Who needs devil's when there are men.❞  
It's not a little known fact that I am NOT a fan of Moby Dick, but this retelling intrigued me. A concept of a man hunting whale was too much for me not to be curious. Also, it's written by Patrick Ness and it's illustrated so like whatever more could a girl want?
This has a lot of really incredible quotes, so honestly, I'm gonna do a full review when I get the chance. I highly recommend, especially if you've slogged through Moby Dick.  My one complaint is that we don't have any obvious Queequeg character, and we all know he's my baby. But like Toby Wick my dudes … Toby Wick.
What did you read in the month of April? What as your favourite thing you read? What was your least favourite thing you read? Recommend me a book — in the comments, I'd love to know.
Petyr Baeish Books  © 2019 by Tova Portmann-Bown