As of early this morning, I am 18.
Yes, EIGHTEEN. Legally, I am an adult, which is wild to consider. But as Virat Kohli once said …
"My wife. Can I say this again? My wife. I feel like I was a child till morning and now I have grown up suddenly. My wife." 
Now, I know this is in the context of getting married, but it applies to almost any big transition, graduation, marriage, babies, etc. So, I will apply it, it's going on the top of my graduation cap wife part and all because I am that person. Though I'm pretty sure not a soul at graduation knows who Virat Kohli is.
☆☆☆
I have loved stories since before I could properly English speak. I love stories and words more than just about anything in the entire world. Stories and books have been a huge part of my life to the point where I've been told that people didn't recognize me because I didn't have a book in my hand. And so since April 25th is the perfect date … 
I am here, in celebration of my eighteenth birthday, here are eighteen books that changed my life in some way shape or form.
1.
The Hunger Games by Suzanne Collins
This truly is the book that I blame all of this on. The Hunger Games was my first fandom, the reason I began RP, and why I became a book blogger. Katniss was my role model from for years, and I still hold her and this book in a special place in my heart. Also, like I first read this book back when I was in sixth grade against the wishes of my mother, while she was out of town I borrowed the audiobook and listened to it in secret, returning it to the library before she returned. I even hide the case in my underwear draw even though she wasn't around. This book shaped my bookish identity and introduced me to the fandom world, for whom I would be very different if not for me deciding to read this book all those years ago. I'm just so grateful that this book existed, and I really need to reread this book ASAP.
2.
Finding Audrey by Sophie Kinsella
This book is hilarious. It's heartfelt, and as much as the representation of anxiety is kind of questionable, it means a lot to me. This was the first book I ever read that was about someone dealing with an anxiety disorder, and it resonated with me at the time. I don't have social anxiety, but I related to Audrey's struggle, and the fact that I could see that part of myself so clearly in another character, made me so happy. I recommend this constantly, and I've only heard great things from those people who I've recommended it too, so there something.
3.
And I Darken by Kiersten White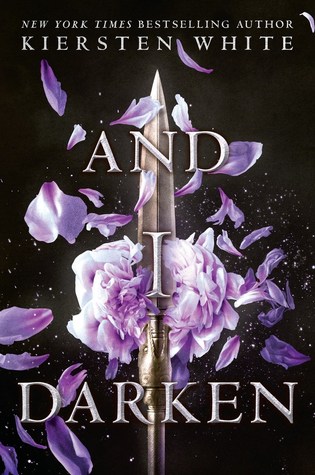 This book is one of my favourite books of all time. It's a story that I will always cherish because it showed me that you can write books that are about soft boys and tough girls. That you can write historical fantasy novels. I felt as if it was written for me, because its everything I love, YA Game of Thrones set in the Ottoman Empire. Kiersten White is amazing, and honestly being able to tell her what this story means to me was the most amazing thing ever.
4.
Written in the Stars by Aisha Saeed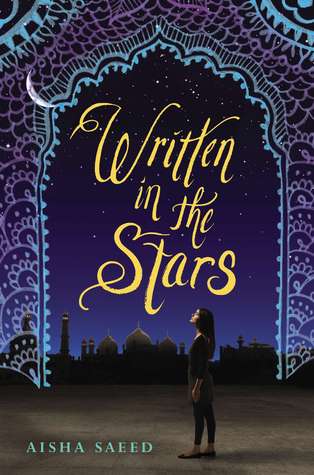 This book is a rollercoaster ride of emotions. There is one page, page 28 I believe that literally made me feel all the emotions in the course of about a paragraph. And when I say all the emotions, I mean ALL of the emotions. Aisha Saeed showed me how words, even simple words can really shape one's emotions and the power of stories to teach and make people feel things. This book is an incredible YA debut.
5.
The Forty Rules of Love by Elif Shafak
Elif Shafak has a way with words that is incredible. Her stories transcend east and west, and the characters are raw and incredible in ways you can't imagine. It's a story that showcases the humanity in the characters and makes you consider love and spirituality in unexpected ways. It's about finding and keeping the love and support you deserve. And Elif is master at playing with your emotions.
6.
Olivia is my soul child spirit animal. For as long as I can remember I have loved this vivacious little pig with big dreams and opinions. Olivia is a story that taught me about the importance of being yourself. That being unique can be a wonderful thing. Olivia is unafraid and unabashedly herself, and it's very inspiring. We SHOULD all aspire to be more like Olivia, except perhaps a more mature version.
7.
A Crown of Wishes by Roshani Chokshi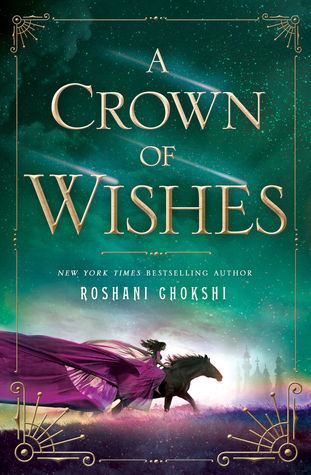 You all know that this book features my absolute husband Vikramaditya, and so thus this book changed my life because it introduced me to Vikramaditya and for that, I will forever be grateful. Roshani Chokshi is so iconic for creating him.
8.
Not to be dramatic or anything, but like this book saved my life. I read it during the immediate period following the initial spiral of anxiety that brought upon the diagnosis of my generalized anxiety disorder, and it was the perfect thing at the time. I was really struggling to function, and this book made me feel so seen even though it was about epilepsy and not anxiety at all, I was definitely crying, but it felt amazing to be seen at a time where I needed it the most. It gave me the perfect mantra: "I am okay. Right now. At least, maybe I won't feel okay tomorrow. Or the next day. But that's alright."
9.
A Girl Like That by Tanaz Bhathena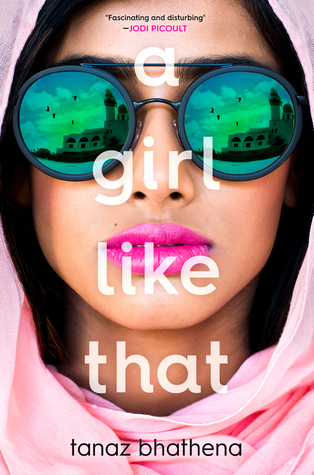 This book is about double expectations. It really made me consider how double expectations affect me as a woman, and how in some cases, like in Zarin's case, they affect people in a really negative way. It was really thought-provoking.
10.
My So-Called Bollywood Life by Nisha Sharma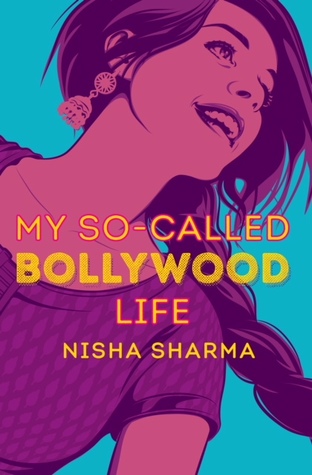 Holy baby Shah Rukh Khan, this was so much fun. This book was like candy for me because all the Bollywood references made my soul so happy. Nisha Sharma knows how to write a book and make it a damn good time for the reader. Yes, it's cheesy, but it reads exactly like a Bollywood film and that is all I desire in life.
11.
Then They Came for Me: A Family's Story of Love, Captivity, and Survival by Maziar Bahari
This is the book that taught me the power of non-fiction. This book made me feel things across the spectrum. This book is about the resilience of the human soul. It got me really into my niche genre of depressing Middle Eastern and South Asian non-fiction, and I am grateful for that. This is a powerful, interesting and heartstring-pulling tale of family, captivity, and survival, and if it interests you, please please give a shot.
12.
Darius the Great Is Not Okay by Adib Khorram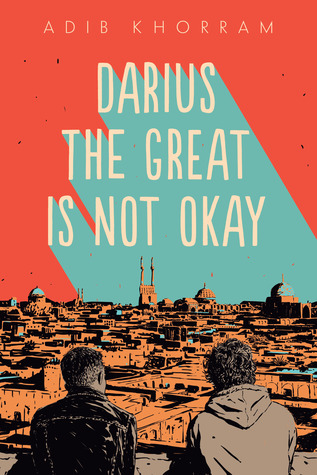 This book showed me the beauty of friendship and the importance of mental health. It showed me the complexity of family relationships, and that sometimes it's okay to not be okay. Such an amazing book in terms of Iranian rep, as well as anxiety and depression rep. Very realistic, kind of a painful, but raw and beautiful.
13.
Bright Lines: A Novel by Tanwi Nandini Islam
I get tears in my eyes when I remember that this is a relatively happy book about a Bangladeshi-American trans college student coming to terms with their identity, and their family is relatively chill with it. That's amazing, and I stan Tanwi Nandini Islam. We need more stories like this.
14.
Black Milk: On Writing, Motherhood, and the Harem Within by Elif Shafak
As a writer, I found this book to be very inspiring. This was one of the first non-fiction books I ever read and enjoyed completely. Elif's take on writing and her philosophy behind it was very inspiring, and I take a lot of my own philosophy from points she made in this story, but then again there were a number of points that I didn't agree with too. But I'd never really considered my philosophy until I read this book and started thinking about it.
15.
Dear Ijeawele, or a Feminist Manifesto in Fifteen Suggestions by Chimamanda Ngozi Adichie
I am an amateur feminist, or at least I aspire to be a feminist. This book really inspired me to consider feminism and think about it. I felt really empowered after listening to this. It made me want to find ways I can empower myself and other women to be in our own power. Of course, this is one viewpoint on feminism and it is by far not the only one or the perfect one, but I took a lot from it.
16.
Padmaavat by Malik Muhammad Jaisi
This story changed my life by simply helping me embrace my utter nerdiness, which is amazing. It also showed my ability to do tasks that are daunting. If I want to read a 400 page Indian Epic Poem for fun, then I will, and I did. If I want to read the book that got Dara Shukoh murdered by Aurangzeb for fun, then I will, and it's partially because of this strange ass poem that means a lot to me even if it is kind of problematic, but then again what isn't in our society? I am okay with being the only person who shouts about this book because I am embracing my uniqueness. Also, Ratan Singh is my child and I love him.
17.
Harry Potter and the Sorcerer's Stone by J.K Rowling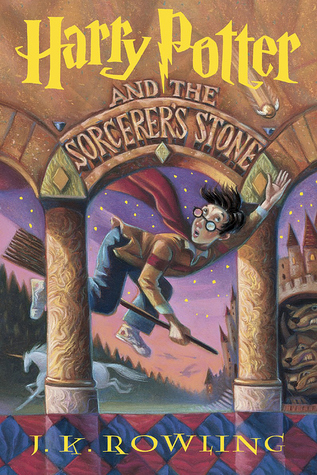 Harry Potter is my childhood. Harry Potter is comfort food in book form. My family watches the HP movies together on a regular basis. We listen to the audiobooks during dinner sometimes. Harry Potter is something that my entire family loves, and something we've been able to connect over. It's a story that has a lot of deep meaning, and hope within it, no matter how dark. It's a modern classic that I will keep on loving no matter what J.K Rowling does to the universe. I will always love the original 7 Harry Potter books, as well as the movies, and the world. I will always treasure the magic that is this series for me, and for thousands of other people as well.
18.
A Game of Thrones by George R. R. Martin
This is the book, that shockingly, got me into fantasy. It made me want to write fantasy. It made me want to create a world that was completely on my invention. It really inspired me to go and use the full depth of my imagination and that the possibilities of the stories I can tell, however simple or complex, are endless.
☆☆☆
There are a lot of things to look forward to about eighteen. I get to vote, I start my first paid job, I get to attend my dream University. I will hopefully be able to really dedicate some time and focus on my writing and then eventually pitching it all. I am excited for the year ahead and thank you for supporting me through all my endeavors with Petyr Baeish Books. I've been blogging for almost three years now, which is kind of insane. Anyways, I'm going to go to have a wonderful birthday and force my friends to watch Padmaavat. Love you guys!
Tell me three things; 1) Your birthday, 2) reccommend me a book, as a present and 3) tell me a book that changed your life and why — I'd love to know in the comments.
Petyr Baeish Books  © 2019 by Tova Portmann-Bown