Rating: 5 |★★★★★
Release Date: July 10th, 2018
Series or Standalone: The Conqueror's Saga #3
Genre: Young Adult, Alternative History, Romance, LGBT, Retellings, Historical Fantasy, Fiction,
Page Count: 378 pages
Dates Read: July 21st – 26th, 2018
Synopsis: Haunted by the sacrifices he made in Constantinople, Radu is called back to the new capital. Mehmed is building an empire, becoming the sultan his people need. But Mehmed has a secret: as emperor, he is more powerful than ever . . . and desperately lonely. Does this mean Radu can finally have more with Mehmed . . . and would he even want it?
Lada's rule of absolute justice has created a Wallachia free of crime. But Lada won't rest until everyone knows that her country's borders are inviolable. Determined to send a message of defiance, she has the bodies of Mehmed's peace envoy delivered to him, leaving Radu and Mehmed with no choice. If Lada is allowed to continue, only death will prosper. They must go to war against the girl prince.
But Mehmed knows that he loves her. He understands her. She must lose to him so he can keep her safe. Radu alone fears that they are underestimating his sister's indomitable will. Only by destroying everything that came before–including her relationships–can Lada truly build the country she wants.
Claim the throne. Demand the crown. Rule the world. (GR)
This review was ghostwritten. Because if you didn't read the title, Tova is unfortunately deceased.
❝A heart did not have to be stone to be strong.❞
Well … I have some feelings.
I am essentially Kumal.
Since BWB was the 42 book I've completed this year, and since 42 is the answer to the question of the universe, I now know what the question is:
WHO THE HECK AUTHORIZED YOU TO PLAY WITH MY HEART LIKE THAT KIERSTEN WHITE??
 I do not have the words to express my feelings only this book, even now almost five months later. Because of this factor, this review is going to a mess. Partially because I read this like two months ago, and then didn't have access to this book until last week, and because I finished this book at 4:00 o'clock in the morning. It was actually chill, my father comes in to see me reading my book at 3:00 am, and he doesn't say anything.
This was buddy read with my wonderful friend and AIDs other #1 stan, Yursa. This term was coined by a Goodreads friend, who noticed that both Yusra and myself have commented on every single update of AID in his feed, making us the series biggest stans. This series means the world to me. And I Darken was a book that combined so many of the things that I love dearly into one book, and it was perfect. This was not how I wanted to end … but I am okay with what happened, I can live knowing what went down. This still was a really good book. Kiersten White, I am forever in your debt. Thank you for writing this book. For breaking my heart. For showing the world that soft boys and violence girls deserve all the love.
And Lada is on 🔥
Kumal: ❝What sustains you❞
Lada: ❝The blood of my enemies.❞
.
  🧡 11/10 what a babe. That is such a Lada thing to say, and I am crying.
My one issue with this book, one that could have easily made dock .5 stars from my overall rating even though that would make me the world's pettiest review, which I kind of am, was the fact that Lada named her daughter Theodora. I am sorry, but I hate that name with the burning passion of a thousand acrid lemons. THEODORA! SERIOUSLY?? OF ALL THE OTTOMAN EUROPEAN NAMES YOU COULD PICK?? THEODORA?? I am flabbergasted. A year ago, I read a book called Adora by Bertice Smalls. You may have heard me rant about that book, but that was the worst book I have ever read, and I think it should have never been published. And Adora's full name was Theodora, so basically, that name just brings back memories of how awful Adora was and that makes me angry.
❝Just three bodies mattered. The same three that had always mattered. Radu's. Lada's. And Mehmed's.❞
Lada,baby
Lada is the queen of my heart and I love her so much. She truly becomes Vlad Dracul in this book. That scene where she leaves behind all those impaled bodies, including Kamal's was absolutely eye-opening. She's come so far, fought so hard, and accomplished so much, I am in awe. As much as she's an absolutely despicable human being, I still love her to my very core, and I just feel so deeply for her. It's been an amazing journey, Lada. Thank you for being your fierce wonderful self, we need women like you.
  ❝Wallachia would thrive. After all, fire, blood, and death were nothing to a country led by a dragon.❞
Radu,darling
I'm glad Radu got happiness. He deserves every bit of happiness of this earth because he's such a cinnamon roll. His growth over the course of the trilogy has been nothing less than magnificent. I can't believe my precious little Radu has become a wonderful, handsome young man, who I am so proud of. Radu, you deserve the world, and Kiersten actually kind of gave it to you, and I am so happy for you. Thank you for being you, Radu, the world needs their soft boys with strong but beautiful hearts and souls.
  ❝Be strong, he whispered. Be king. Be hopeful. He bent down and kissed her forehead. And be fierce.❞
Mehmed,sweetie
Mehmed is Mehmed. I understand why people are not big fans of him, but regardless of how other people feel, I will always carry him in my heart. He is my favourite Ottoman Sultan, and no one's distaste will change that. He is far from perfect, but then again no one is. I will fight thee if you really want to try and change my mind.
  ❝You sent me men in boxes and an entire vassal state in turmoil. From you that is practically courtship.❞
A lot of shit went down in this book, but regardless of it all, Lada baby, Radu darling and Mehmed sweetie, I love you endlessly and regardless of any of your questionable actions. Thank you for all the joy and terror you have brought me. You will always be in my heart.
Also, when Nicolae just died, I was shook.
I don't care about Bogden, but not Nicolae. Also, I think I cheered when I found out Halil Pasha was executed, Kiersten White came through and it made me so happy. But like all the sudden Nicolae is just offed and I was shook. Also, Fatima, Nazira, Cyprian, Mara, Urbana, Stefan, Oana, & Kamal will have solid spots within my heart as well.
Getting this book was an adventure. I preordered it through The Mysterious Galaxy (Kiersten's local indie bookstore) in order to get a signed and personalized copy of Bright We Burn along with a beautiful exclusive fanart bookmark. Though, if you went to one of Kiersten's tour stops for TDDoEF, you could get them too. I ordered it like three weeks ahead of the date, but my father wouldn't let me get two-day priority shipping, even though it was my own damn money. So, it took 11 days from the release date to receive my copy. I had to wait 386 days to find out if my precious children were going to survive. 386 days!!!!
I know it wasn't really 84 years, but it might as well have been. Those were a tortuous 386 days, especially the last 11. I definitely was almost in tears multiple times. I was dying to get my hands on this book, as my most anticipated book of 2018, and of all time. But then even if I had gotten two-day shipping, I wouldn't have really mattered since I was at Writer's Camp, but I set a calendar event for my funeral for the release date, and my friends at camp had a good laugh over it.
Also, let us talk about this cover because it's gorgeous. I want to marry it. I love how well it goes with the other covers. And the title sequence. I cannot. And I Darken. Now I Rise. Bright We Burn. THAT IS SO FUCKING EPIC. Though personally I still think Here I Stand would have been an excellent title chooice.
When my copy did arrive, I screamed, in Turkish.
And I proceeded to unwrap it in the post office, and I had the overwhelming urge to sing the beginning of that song from the Lion King, as I lifted it up over my head for all the world to see.
"Nants ingonyama bagithi Baba
Sithi uhm ingonyama
Nants ingonyama bagithi baba
Sithi uhhmm ingonyama
Ingonyama
Siyo Nqoba
Ingonyama
Ingonyama nengw' enamabala.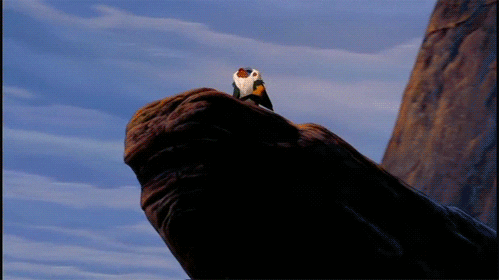 Kiersten White tweeted a few months ago that the final sentence was three words and that it made her cry. I was pretty terrified that it was going to be somewhere along the lines of And they died. They all suffered. If it was somehow And they lived or they were happy, that would have been an absolute miracle. In the end, it wasn't quite that.
  ❝It was enough.❞
Just I have so many feelings about this book that I literally cannot express, so I hope this somewhat semblance of a review through Fawad Khan gifs and screaming can resemble my feelings somewhat at least.
Also, I wish all of you a very Happy Diwali!!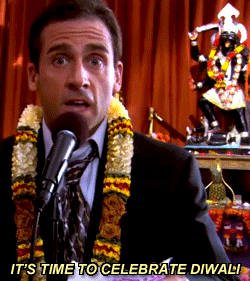 ❝You make my heart light up like it's Diwali.❞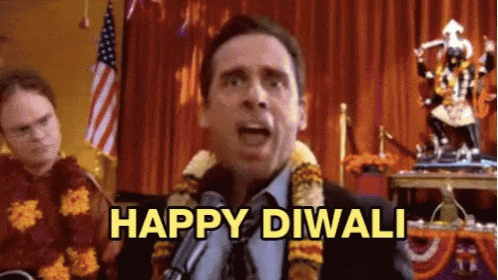 You can read my review of AID here, and my review of NIR here!
Petyr Baeish Books  © 2018 by Tova Portmann-Bown