To be or not to be…. that is the question.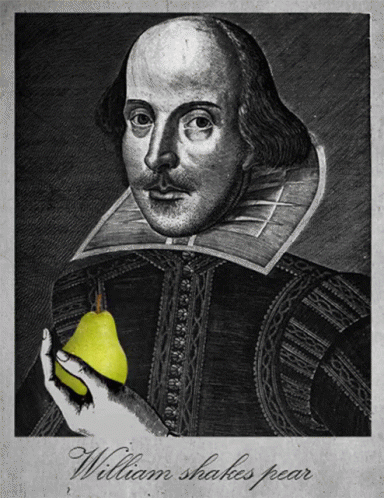 This tag was created by Cara (@Wilde Book Garden)
Tova still blogs? Wow. Yes, friends it's been a long time. But I'm back, with a vengeance, if not a little late.
I personally, really liked Shakespeare, even though I've only read Romeo & Juliet, which is one of my favourite plays, I was Romeo, Juliet & The Nurse in different parts and I have been in a children's adapted production of A Midsummer's Night Dream. I do want to read more Shakespeare plays, especially after this tag, and attending a Shakespeare Class, at the college I visited over Spring Break.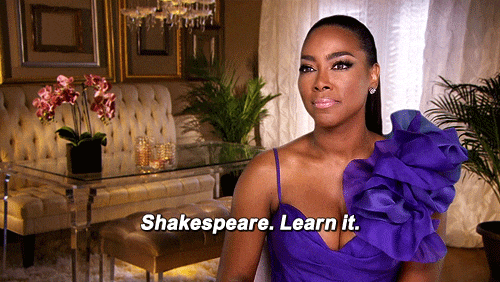 1.
Much Ado About Nothing:
Your favourite bickering couple whom everyone knows really care about each other (can be romantic relationship or friendship)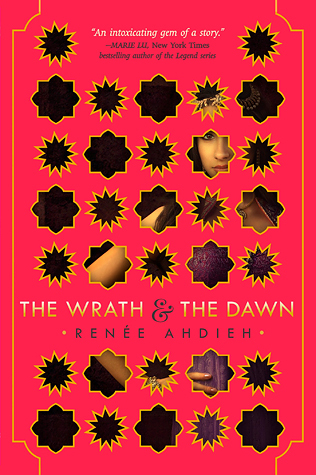 Despina & Jalal from The Wrath & The Dawn by Renee Ahdieh
THESE PEOPLE ARE THE WORST AT ADMITTING THEY LIKE EACH OTHER. IT'S SO AGGRAVATING OH MY GOD.
2.
Measure for Measure:
A book whose plot or genre is really hard to explain to other people.
The Satanic Verses by Salman Rushdie
This book is super strange, and impossible to explain, and reading it kind of feels like your tripping of acid. So, that's cool.
3.
A Midsummer Night's Dream:
Your favourite book featuring fairies or elves
The Darkest Part of The Forest by Holly Black
Honestly, this is the only faerie book I can think of, but I liked it. When my local theatre did a production of this show, I was Moonbeam, a fairy, it was a lot of fun.
4.
Hamlet:
An under utilized female character
Mihrimah Sultan in The Architect's Apprentice
I love Elif Shafak and I loved this book but Mihrimah could have such a bigger role, and I would have loved that even more so.
5.
The Sonnets:
Choose your favourite poem
That's hard one. I love Hafiz, because he's the bad boy of mystic poetry, and his poems are beautiful, sexual, & hilarious. But I also love Rupi Kaur's modern style that really hits hard. Or Kazim Ali's gentle but powerful style, but I think my all time favourite poem would have to be Windigo by Louise Erdrich.
For Angela
The Windigo is a flesh-eating, wintry demon with a man buried deep inside of it. In some Chippewa stories, a young girl vanquishes this monster by forcing boiling lard down its throat, thereby releasing the human at the core of ice.
You knew I was coming for you, little one,


when the kettle jumped into the fire.


Towels flapped on the hooks,


and the dog crept off, groaning,


to the deepest part of the woods.


In the hackles of dry brush a thin laughter started up.


Mother scolded the food warm and smooth in the pot


and called you to eat.


But I spoke in the cold trees:


New one, I have come for you, child hide and lie still. 





The sumac pushed sour red cones through the air.


Copper burned in the raw wood.


You saw me drag toward you.


Oh touch me, I murmured, and licked the soles of your feet.


You dug your hands into my pale, melting fur.


I stole you off, a huge thing in my bristling armor.


Steam rolled from my wintry arms, each leaf shivered


from the bushes we passed


until they stood, naked, spread like the cleaned spines of fish.


Then your warm hands hummed over and shoveled themselves full


of the ice and the snow. I would darken and spill


all night running, until at last morning broke the cold earth


and I carried you home,


a river shaking in the sun.
(Do check out Kasim Ali's Rain, any of Rupi Kaur's works, I prefer Milk & Honey, or just about any Hafiz collection, they're all fabulous.)
6.
Richard III:
A protagonist willing to do anything to get what they want
Yejide From Stay With Me by Ayobami Adebayo
Literally anything, even if it will fuck up her marriage, apparently.
7.
Antony and Cleopatra:
Your favourite trope/bookish buzzword/historical figure/etc. for which you still haven't found that perfect book
What I really need in my life, is a book that includes my babies, Sehzade Mustafa & Bayezid as characters, rather than just telling me they died, because I know that, and I want them to be happy and safe.
8.
Titus Andronicus:
A lesser-known work by a popular author, one which you want more people to read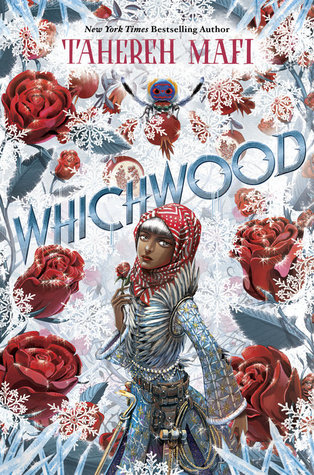 Everyone and their mother (but me) has read Shatter Me, but people are sleeping on her middle grade fantasy series. I have yet to read Furthermore, but Whichwood was fantastic. It's dark, and beautiful and own voices, and everyone needs to read it. STOP SLEEPING ON THIS BOOK.
9.
King Lear:
A complex female villain or antihero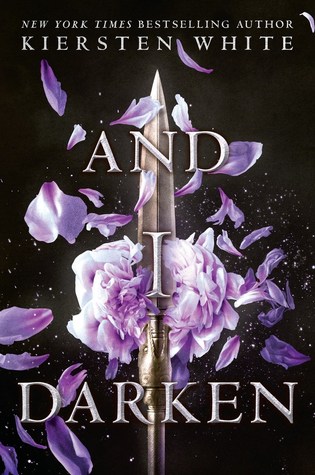 Lada from And I Darken by Kiersten White
Lada is super complex, and she is not here to listen to your crap, she is hear to conquer and rule. I love her.
10.
The Taming of the Shrew:
Choose two polarizing books, one you loved and one you hated
Three Dark Crowns by Kendare Blake
Personally, I loved this book. I like books that aren't super actiony, I myself really enjoy character driven fantasy books. Y'all don't have to like it, but I did, so yeah.
This book was crappy, it was boring, too long and I hated pretty much all the characters, except my precious darling Queequeg, who died. I'm super bitter about that.
11.
"Give me your hands, if we be friends"
Tag some people!
I tag you because I am lazy and I don't like tagging people, they never actually do the tags.
P.S I have some exciting stuff coming out soon! Keep your eyes peeled!
And tell me dear, friends, what is your favourite Shakespeare play & character? I haven't read enough to pick my favourite play, but my favourite Shakespeare character would have to be Mercutio.
Petyr Baeish Books  © 2018 by Tova Portmann-Bown