I read a whopping 109 books in the year of 2017, and I liked a lot of books, but I picked 18, and narrowing things down was really really hard. I have a post about my stats for the year which will include every single book a rating as well as a post about my goals, December Wrap up, 2017 Wrap up, and my 2018 "IT" List. Be on the lookout for those. I've been really busy and I'm still not in the greatest headspace so things are a bit backed up. So expect then soonish, but that may be throughout January and even possibly into next month. Also, not all the books on this list were published in 2017, this list is comprehensive to all my favorite books that I read in 2017.
All the books on this list received 4 or 5-star ratings from me, and most of them have reviews.
18.
A Crown of Wishes by Roshani Chokshi

An ancient mystery. An unlikely union. For one young princess in a state of peril, a dangerous wish could be the only answer…
She is the princess of Bharata—captured by her kingdom's enemies, a prisoner of war. Now that she faces a future of exile and scorn, Gauri has nothing left to lose. But should she trust Vikram, the notoriously cunning prince of a neighboring land? He promises her freedom in exchange for her battle prowess. Together they can team up and win the Tournament of Wishes, a competition held in a mythical city where the Lord of Wealth promises a wish to the victor. It seems like a foolproof plan—until Gauri and Vikram arrive at the tournament and find that danger takes on new shapes: poisonous courtesans, mischievous story birds, a feast of fears, and twisted fairy revels. New trials will test their devotion, strength, and wits. But what Gauri and Vikram will soon discover is that there's nothing more dangerous than what they most desire.
Vikramaditya is my boyfriend, and he is the best thing ever. I can put words to this book or him, but it's amazing. Highly recommended for everyone because Vikramaditya is so incredibly amazing.
Gif Summary: 17.
The Architect's Apprentice by Elif Shafak
From the acclaimed author of The Bastard of Istanbul, a colorful, magical tale set during the height of the Ottoman Empire
In her latest novel, Elif Shafak spins an epic tale spanning nearly a century in the life of the Ottoman Empire. In 1540, twelve-year-old Jahan arrives in Istanbul. As an animal tamer in the sultan's menagerie, he looks after the exceptionally smart elephant Chota and befriends (and falls for) the sultan's beautiful daughter, Princess Mihrimah. A palace education leads Jahan to Mimar Sinan, the empire's chief architect, who takes Jahan under his wing as they construct (with Chota's help) some of the most magnificent buildings in history. Yet even as they build Sinan's triumphant masterpieces—the incredible Suleymaniye and Selimiye mosques—dangerous undercurrents begin to emerge, with jealousy erupting among Sinan's four apprentices.
A memorable story of artistic freedom, creativity, and the clash between science and fundamentalism, Shafak's intricate novel brims with vibrant characters, intriguing adventure, and the lavish backdrop of the Ottoman court, where love and loyalty are no match for raw power. 
[ Thoughts ]
Mihrimah thoughts, as a huge Ottoman Empire enthusiast and trash person, as well as being a huge Elif Shafak fan, I was predisposed to give this 5 stars, which I did. This book was written for me, I swear. This was a book written by my favorite literary fiction author, about and in my favorite location in the world, during my favorite period of history with one of my favorite historical figures. It was everything I ever wanted and needed. Highly recommended if you like historical fiction, the Ottoman Empire,  Magnificent Century or Elif Shafak.
Gif Summary:
<><><>
16.
Dracula by Bram Stoker
Dracula is one of the true masterworks from the 1800s that is still very popular and is revered as a classic in the 21st Century. Dracula follows the metaphysical plague of Count Dracula, as he preys upon the innocent and the beautiful. A beautiful story about the beautiful and bloody horror and diabolical passion of the creatures of the night. Bram Stoker created a masterpiece of the horror genre, probing deeply into questions of human identity and sanity, and illuminating dark corners of Victorian sexuality and desire.
Vampires have always fascinated me, for whatever reason, and I'll admit they are my supernatural weakness. It was so cool to see the origin of most of the vampiric folklore that modern vampire stuff is built on. I totally understand the hype, and I finally might like classics. Highly recommended if you like vampires, supernatural literature, gothic literature, gothic horror, eighteenth-century literature or classic literature.
Gif Summary:
15.
milk and honey by rupi kaur
Milk and Honey is a collection of poetry and prose about survival. About the experience of violence, abuse, love, loss, and femininity.
The book is divided into four chapters, and each chapter serves a different purpose. Deals with a different pain. Heals a different heartache. Milk and Honey takes readers through a journey of the most bitter moments in life and finds sweetness in them because there is sweetness everywhere if you are just willing to look.
This is such a powerful poetry collection, and while I get that modern poetry isn't for everyone I love it. I love that there are no rules and that you can write about whatever you want. I'm so glad that Rupi has used this a form of healing, and there are so many fabulous quotes that speak to me on a deep level. I would also highly recommend her sophomore poetry collection, the sun and her flowers, which her writing matured and bloomed. Highly recommended if you like modern poetry, poetry, healing, feminist literature, culture, and self-expression and healing books.
Gif Summary:
14.
Three Dark Crowns
When kingdom come, there will be one.
In every generation on the island of Fennbirn, a set of triplets is born—three queens, all equal heirs to the crown and each possessor of a coveted magic. Mirabella is a fierce elemental, able to spark hungry flames or vicious storms at the snap of her fingers. Katharine is a poisoner, one who can ingest the deadliest poisons without so much as a stomachache. Arsinoe, a naturalist, is said to have the ability to bloom the reddest rose and control the fiercest of lions.
But becoming the Queen Crowned isn't solely a matter of royal birth. Each sister has to fight for it. And it's not just a game of win or lose…it's life or death. The night the sisters turn sixteen, the battle begins.
The last queen standing gets the crown.
This story was a beautiful example of matriarchal YA fantasy, which was both complex, dark and wholeheartedly appropriate for younger audiences. Kendare Blake did such a good job, building a complex and intriguing world, and overarching plot with stakes that made me terrified for book two, three and four. I will forever stan for my favorite Queen, but I really like how dark and complex the whole thing is. So good! Highly recommended if you are a fan of YA fantasy, matriarchal societies, competitions, high stakes and powerful women.
Gif Summary:
13.
The Rose & The Dagger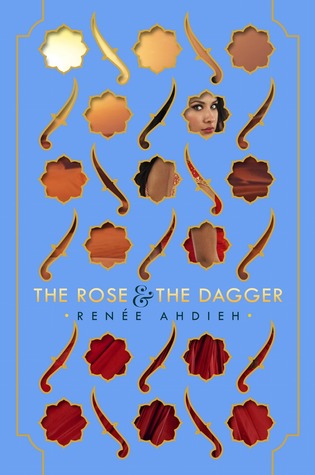 The darker the sky, the brighter the stars.
In a land on the brink of war, Shahrzad is forced from the arms of her beloved husband, the Caliph of Khorasan. She once thought Khalid a monster—a merciless killer of wives, responsible for immeasurable heartache and pain—but as she unraveled his secrets, she found instead an extraordinary man and a love she could not deny. Still, a curse threatens to keep Shazi and Khalid apart forever.
Now she's reunited with her family, who have found refuge in the desert, where a deadly force is gathering against Khalid—a force set on destroying his empire and commanded by Shazi's spurned childhood sweetheart. Trapped between loyalties to those she loves, the only thing Shazi can do is act. Using the burgeoning magic within her as a guide, she strikes out on her own to end both this terrible curse and the brewing war once and for all. But to do it, she must evade enemies of her own to stay alive.
The saga that began with The Wrath and the Dawn takes its final turn as Shahrzad risks everything to find her way back to her one true love again.
TR&TD is the stunning sequel to an equally stunning book, this book took the relationship, drama and building magic of the first book, and went so much further. I love the range of characters, and their dynamics both together and apart. I loved seeing Shazi and Khalid's relationship blossom, and it made me unbelievably happy to finally see some actual Dalal action. Overall, a very satisfactory conclusion to the duology. Recommended for people who like YA fantasy, historical fantasy, Arabian Nights, Desert settings, sweeping romances, and magic.
Gif Summary:
12.
Whichwood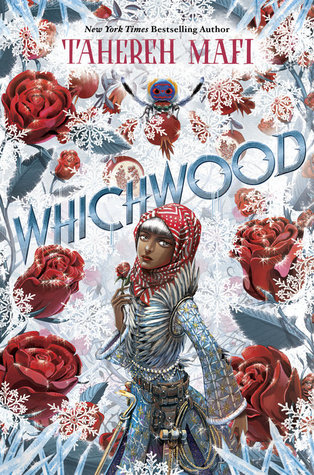 A new adventure about a girl who is fated to wash the bodies of the dead in this companion to Furthermore.
Our story begins on a frosty night…
Laylee can barely remember the happier times before her beloved mother died. Before her father, driven by grief, lost his wits (and his way). Before she was left as the sole remaining mordeshoor in the village of Whichwood, destined to spend her days washing the bodies of the dead and preparing their souls for the afterlife. It's become easy to forget and easier still to ignore the way her hands are stiffening and turning silver, just like her hair, and her own ever-increasing loneliness and fear.
But soon, a pair of familiar strangers appears, and Laylee's world is turned upside down as she rediscovers color, magic, and the healing power of friendship.
This was my first Tahereh Mafi book, but I can safely say that I'm in love with her writing; boy can that woman right. This story is an intensely morbid story about death, life, and the power of friendship. I loved the writing style, the full disclosure, and the narrator's style of breaking the fourth wall. It's a beautifully put together story, with a wonderful cast of characters, a wondrous world, and a nice meaning. Highly recommended if you are a fan of Tahereh Mafi, beautiful writing, middle grade, morbid tales, Halloween, death, dead bodies, mordeshooring, sass, diverse stories, and ghosts.
Gif Summary:
11.
The Bastard of Istanbul
From one of Turkey's most acclaimed and outspoken writers, a novel about the tangled histories of two families.
In her second novel written in English, Elif Shafak confronts her country's violent past in a vivid and colorful tale set in both Turkey and the United States. At its center is the "bastard" of the title, Asya, a nineteen-year-old woman who loves Johnny Cash and the French Existentialists, and the four sisters of the Kazanci family who all live together in an extended household in Istanbul: Zehila, the zestful, headstrong youngest sister who runs a tattoo parlor and is Asya's mother; Banu, who has newly discovered herself as a clairvoyant; Cevriye, a widowed high school teacher; and Feride, a hypochondriac obsessed with impending disaster. Their one estranged brother lives in Arizona with his wife and her Armenian daughter, Armanoush. When Armanoush secretly flies to Istanbul in search of her identity, she finds the Kazanci sisters and becomes fast friends with Asya. A secret is uncovered that links the two families and ties them to the 1915 Armenian deportations and massacres. Full of vigorous, unforgettable female characters, The Bastard of Istanbul is a bold, powerful tale that will confirm Shafak as a rising star of international fiction.
This is perhaps Elif Shafak's most controversial book, due to its intense discussion of the  1915 Armenian Genocide. I loved the dynamics of the family, and the amount of history and drama this book packed. I love how Elif Shafak is unafraid to hold her country accountable, and how the story weaves in both perspectives; the Armenian and the Turkish. It's a well-crafted book about complex flawed individuals and I really liked it. Highly recommended if you like Elif Shafak, women's fiction, modern historical fiction, family sagas, food, or just enjoy reading books that sparked controversy.
Gif Summary: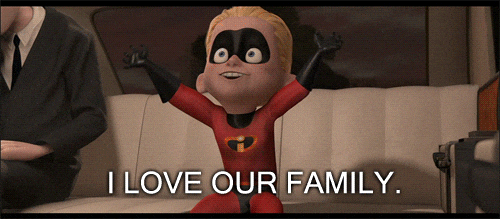 10.
Chicago
The author of the highly-acclaimed The Yacoubian Building returns with a story of love, sex, friendship, hatred, and ambition set in Chicago with a cast of American and Arab characters achingly human in their desires and needs.
Egyptian and American lives collide on a college campus in post-9/11 Chicago, and crises of identity abound in this extraordinary and eagerly anticipated new novel from Alaa al Aswany. Among the players are a sixties-style antiestablishment professor whose relationship with a younger African American woman becomes a moving target for intolerance; a veiled PhD candidate whose conviction in the principles of her traditional upbringing is shaken by her exposure to American society; an émigré whose fervent desire to embrace his American identity is tested when he is faced with the issue of his daughter's "honor"; an Egyptian informant who spouts religious doctrines while hankering after money and power; and a dissident student poet who comes to America to finance his literary aspirations, but whose experience in Chicago turns out to be more than he bargained for.
Populated by a cast of intriguing, true-to-life characters, Chicago offers an illuminating portrait of America–a complex, often contradictory land in which triumph and failure, opportunity and oppression, licentiousness and tender love, small dramas and big dreams coexist. Beautifully rendered, Chicago is a powerfully engrossing novel of culture and individuality from one of the most original voices in contemporary world literature.
This book is a roller coaster, I didn't know I was getting on, and I did not regret it. Personally, my friend once convinced me to get on a "small" roller coaster in Mexico one time, and it completely re-ruined my hatred of rollercoasters, but I like emotional coaster trips on occasion. This book has such low rating, I had no expectations, so this blew me out of the water. It's emotional, painful, endearing, heartwarming, cringy, and wonderful all at the same time. I loved how all the character narratives wove together, and how quickly I was invested in the characters and their stories. Highly recommended if you like literary fiction, diverse fiction, family dynamics, multiple p.o.v narratives,  books that break your soul, standalone stories, unexplained endings and pain.
Gif Summary:
9.
The Night Circus
The circus arrives without warning. No announcements precede it. It is simply there when yesterday it was not. Within the black-and-white striped canvas tents is an utterly unique experience full of breathtaking amazements. It is called Le Cirque des Rêves, and it is only open at night.
But behind the scenes, a fierce competition is underway – a duel between two young magicians, Celia and Marco, who have been trained since childhood expressly for this purpose by their mercurial instructors. Unbeknownst to them, this is a game in which only one can be left standing, and the circus is but the stage for a remarkable battle of imagination and will. Despite themselves, however, Celia and Marco tumble headfirst into love – a deep, magical love that makes the lights flicker and the room grow warm whenever they so much as brush hands.
True love or not, the game must play out, and the fates of everyone involved, from the cast of extraordinary circus per­formers to the patrons, hang in the balance, suspended as precariously as the daring acrobats overhead.
Written in rich, seductive prose, this spell-casting novel is a feast for the senses and the heart.
This story is magical. It's complex and rich, and amazing. I don't have words for it. I had no idea where it was going, and it just kept building, and it was so incredible. Honestly, just read it, don't read too much into the synopsis and love it. Highly recommended for fans of historical fiction, circuses, adult fiction, fantasy, historical fantasy, urban fantasy, romance, competitions, and basically just fiction in general.
Gif Summary:
8.
Stay With Me
Yejide and Akin have been married since they met and fell in love at university. Though many expected Akin to take several wives, he and Yejide have always agreed: polygamy is not for them. But four years into their marriage–after consulting fertility doctors and healers, trying strange teas and unlikely cures–Yejide is still not pregnant. She assumes she still has time–until her family arrives on her doorstep with a young woman they introduce as Akin's second wife. Furious, shocked, and livid with jealousy, Yejide knows the only way to save her marriage is to get pregnant, which, finally, she does, but at a cost far greater than she could have dared to imagine. An electrifying novel of enormous emotional power, Stay With Me asks how much we can sacrifice for the sake of family.
This book is so heartbreaking. You instantly just want to comfort Yejide, and slap Akin. It's a beautiful, emotional story about a couple, struggling to conceive. Many tragedies ensue, and your heart will struggle to contain your adamant emotions. It's so good, but heartbreaking for such a small book, there is no way that I could have believed what went down in such a small book, but it does, and it goes down hard (in many ways.) Highly recommended for readers looking for diverse fiction, women's fiction, fiction about motherhood and or marriage. Also, pain, because it's so painful.
Gif Summary:
7.
Refugee
JOSEF is a Jewish boy living in 1930s Nazi Germany. With the threat of concentration camps looming, he and his family board a ship bound for the other side of the world . . .
ISABEL is a Cuban girl in 1994. With riots and unrest plaguing her country, she and her family set out on a raft, hoping to find safety in America . . .
MAHMOUD is a Syrian boy in 2015. With his homeland torn apart by violence and destruction, he and his family begin a long trek toward Europe . . .
All three kids go on harrowing journeys in search of refuge. All will face unimaginable dangers — from drownings to bombings to betrayals. But there is always the hope of tomorrow. And although Josef, Isabel, and Mahmoud are separated by continents and decades, their stories will tie together in the end.
This is one of those books that will give you all the feels. I was smiling, laughing, sobbing, screaming, and furious (internally mostly) and I've never gotten hit that hard by a middle-grade book. Everyone should read this book because it's super important. Highly recommended to every single human on this planet, young or old. People need to understand.
Gif Summary:
6.
Then They Came For Me
The Basis for the Major Motion Picture Rosewater, Directed By Jon Stewart
When Maziar Bahari left London in June 2009 to cover Iran's presidential election, he assured his pregnant fiancée, Paola, that he'd be back in just a few days, a week at most. Little did he know, as he kissed her good-bye, that he would spend the next three months in Iran's most notorious prison, enduring brutal interrogation sessions at the hands of a man he knew only by his smell: Rosewater.
For the Bahari family, wars, coups, and revolutions are not distant concepts but intimate realities they have suffered for generations: Maziar's father was imprisoned by the shah in the 1950s and his sister by Ayatollah Khomeini in the 1980s. Alone in his cell at Evin Prison, fearing the worst, Maziar draws strength from his memories of the courage of his father and sister in the face of torture and hears their voices speaking to him across the years. He dreams of being with Paola in London and imagines all that she and his rambunctious, resilient eighty-four-year-old mother must be doing to campaign for his release. During the worst of his encounters with Rosewater, he silently repeats the names of his loved ones, calling on their strength and love to protect him and praying he will be released in time for the birth of his first child.
A riveting, heart-wrenching memoir, Then They Came for Me offers insight into the past seventy years of regime change in Iran, as well as the future of a country where the democratic impulses of the youth continually clash with a government that becomes more totalitarian with each passing day. An intimate and fascinating account of contemporary Iran, it is also the moving and wonderfully written story of one family's extraordinary courage in the face of repression.
This book had me a mess at 12 am, on a school night, it was a jolly good time. This book had me serious invested, and I don't think I've ever read a memoir that made me cry like I did at this one. It was artfully and emotionally crafted and I loved every second. Highly recommended to people who like crying, non-fiction, journalism, and politics
Gif Summary:
5.
The Tyrant's Daughter
THERE: In an unnamed Middle Eastern country, fifteen-year-old Laila has always lived like royalty. Her father is a dictator of sorts, though she knows him as King–just as his father was, and just as her little brother Bastien will be one day. Then everything changes: Laila's father is killed in a coup.
HERE: As war surges, Laila flees to a life of exile in the suburbs of Washington, D.C. Overnight she becomes a nobody. Even as she adjusts to a new school and new friends, she is haunted by the past. Was her father really a dictator like the American newspapers say? What was the cost of her family's privilege?
Far from feeling guilty, her mother is determined to regain their position of power. So she's engineering a power play–conspiring with CIA operatives and rebel factions to gain a foothold to the throne. Laila can't bear to stand still as yet another international crisis takes shape around her. But how can one girl stop a conflict that spans generations?
This book is incredible, it made me feel things I didn't think possible, for people I wouldn't have considered worthy of it. And it was incredible. Highly recommended to people who like reading YA contemporary, diverse fiction, realistic fiction, and middle eastern fiction, this will be the book for you.
Gif Summary:
4.
Mis(h)adra
An Arab-American college student struggles to live with epilepsy in this starkly colored and deeply-cutting graphic novel.
Isaac wants nothing more than to be a functional college student—but managing his epilepsy is an exhausting battle to survive. He attempts to maintain a balancing act between his seizure triggers and his day-to-day schedule, but he finds that nothing—not even his medication—seems to work. The doctors won't listen, the schoolwork keeps piling up, his family is in denial about his condition, and his social life falls apart as he feels more and more isolated by his illness. Even with an unexpected new friend by his side, so much is up against him that Isaac is starting to think his epilepsy might be unbeatable.
Based on the author's own experiences as an epileptic, Mis(h)adra is a boldly visual depiction of the daily struggles of living with a misunderstood condition in today's hectic and uninformed world.
This book saved my life in some ways. I was in a really bad place, and I picked it up, and it made me feel slightly better, which was exactly what I needed, and I am so grateful for it.  It was so relatable. It helped me especially with this wonderful mantra; "I am okay. Right now. At least, maybe I won't feel okay tomorrow. Or the next day. But that's alright." Highly recommended if you suffer from any kind of mental illness (anxiety, depression, OCD etc), if you like graphic novels, beautiful art, diverse stories, and want to cry.
Gif Summary: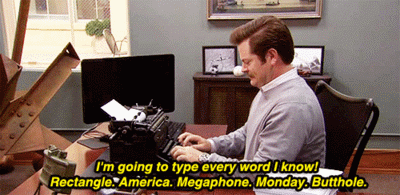 3.
Now I Rise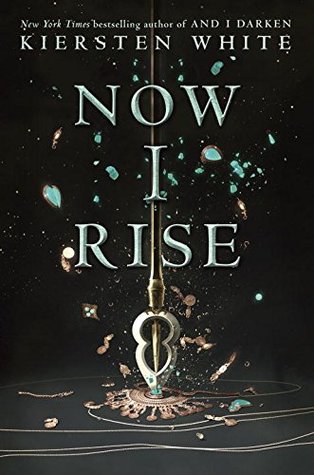 She has no allies. No throne. All she has is what she's always had: herself.
After failing to secure the Wallachian throne, Lada Dracul is out to punish anyone who dares to cross her blood-strewn path. Filled with a white-hot rage, she storms the countryside with her men, accompanied by her childhood friend Bogdan, terrorizing the land. But brute force isn't getting Lada what she wants. And thinking of Mehmed brings little comfort to her thorny heart. There's no time to wonder whether he still thinks about her, even loves her. She left him before he could leave her.
What Lada needs is her younger brother Radu's subtlety and skill. But Mehmed has sent him to Constantinople—and it's no diplomatic mission. Mehmed wants control of the city, and Radu has earned an unwanted place as a double-crossing spy behind enemy lines. Radu longs for his sister's fierce confidence—but for the first time in his life, he rejects her unexpected plea for help. Torn between loyalties to faith, to the Ottomans, and to Mehmed, he knows he owes Lada nothing. If she dies, he could never forgive himself—but if he fails in Constantinople, will Mehmed ever forgive him?
As nations fall around them, the Dracul siblings must decide: what will they sacrifice to fulfill their destinies? Empires will topple, thrones will be won…and souls will be lost.
And I Darken was my favorite book of 2016, and to say that I didn't have sky high expectations, would be an understatement. I did really love the sequel, but it didn't quite make me gush about it in the same way AID, but I still LOVED IT. Highly recommended if you like And I Darken, but if you haven't read AID yet, please do, it's the YA Game of Thrones set in the Ottoman Empire, genderbent retelling of Vlad the Impaler (a.k.a Dracula). It's fanfuckingtastic. READ THIS SERIES!
Gif Summary:
2.
The Forty Rules of Love
In this lyrical, exuberant follow-up to her 2007 novel, The Bastard of Istanbul, acclaimed Turkish author Elif Shafak unfolds two tantalizing parallel narratives—one contemporary and the other set in the thirteenth century, when Rumi encountered his spiritual mentor, the whirling dervish known as Shams of Tabriz—that together incarnate the poet's timeless message of love.
Ella Rubenstein is forty years old and unhappily married when she takes a job as a reader for a literary agent. Her first assignment is to read and report on Sweet Blasphemy, a novel written by a man named Aziz Zahara. Ella is mesmerized by his tale of Shams's search for Rumi and the dervish's role in transforming the successful but unhappy cleric into a committed mystic, passionate poet, and advocate of love. She is also taken with Shams's lessons, or rules, that offer insight into an ancient philosophy based on the unity of all people and religions, and the presence of love in each and every one of us. As she reads on, she realizes that Rumi's story mir­rors her own and that Zahara—like Shams—has come to set her free.
This is by far my favorite Elif Shafak book, it's beautiful and cute and then it just flat out broke my poor little heart, but it was so good. I loved all the different characters and their interactions, and it was just so fabulously crafted and everything. Highly recommended to fans of Elif Shafak, historical fiction, metafiction, sweet romances, pain, and adult fiction. It's so good.
Gif Summary:
and my number 1. book of 2017 is …..
*drumroll please*
Written in the Stars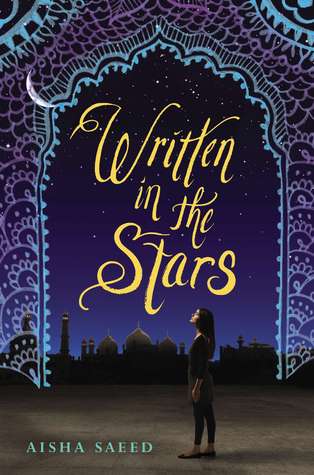 This heart-wrenching novel explores what it is like to be thrust into an unwanted marriage. Has Naila's fate been written in the stars? Or can she still make her own destiny?
Naila's conservative immigrant parents have always said the same thing: She may choose what to study, how to wear her hair, and what to be when she grows up—but they will choose her husband. Following their cultural tradition, they will plan an arranged marriage for her. And until then, dating—even friendship with a boy—is forbidden. When Naila breaks their rule by falling in love with Saif, her parents are livid. Convinced she has forgotten who she truly is, they travel to Pakistan to visit relatives and explore their roots. But Naila's vacation turns into a nightmare when she learns that plans have changed—her parents have found her a husband and they want her to marry him, now! Despite her greatest efforts, Naila is aghast to find herself cut off from everything and everyone she once knew. Her only hope of escape is Saif . . . if he can find her before it's too late.
This book broke me into a thousand tiny pieces, put me back together and then crushed my soul, over and over and over again. It's an emotional ride from page one, and shit gets real. I was swearing, internally crying and furious for more than 75% of this book because of the injustice the main character was facing. But it was SO good. I will officially read anything Aisha Saeed every publishes (yes, even her picture book; Bilal Cooks Daal with Anoosha Syed due out in 2019). I'm her stan now. Highly recommended if you like pain, cuteness, more pain, diverse stories, and YA contemporary.
Gif Summary:
What are some of your favorite books you read in 2017? Tell me in the comments.
Petyr Baeish Books  © 2018 by Tova Portmann-Bown