Welcome aliens to Elif Shafak 101; or your Guide of the Universe of Elif Shafak! If you have not read an Elif Shafak book you are missing out. But I am going to change this and help you find a solution – in 5 steps!
STEP ONE – ASSUME HER GENDER CORRECTLY (PLEASE AND THANK YOU)
And yes, Elif Shafak is a female. Everyone also assumes that Elif Shafak is a male and that drives me to the brink of insanity.
Step Two: Realize your mistake
Step Three: Read this guide!
Step Four: Pick up one of her books! (any will do)
Step Five: Read the Book!
There you've done it!  YAS QUEEN.
But you should know a little bit about Elif first. Luckily I've got you covered. Cause I've got you, fam.
The Basics:
Who is Elif Shafak? Well, infants, I am so glad you asked let me tell you about this wonderful woman!
"May love find you when you least expect, where you least expect."
– Elif Shafak; The Forty Rules of Love
Elif Shafak is a Turkish novelist who is hailed as the most read woman author in Turkey.
Born October 25th, 1971 as Elif Bilgin in Strasbourg France to philosopher Nuri Bilgin and Şafak Atayman. Elif grew up in Istanbul with her single mother, following her parent's divorce. The name last name Şafak (Shafak) means Dawn in Turkish and because her mother had such a strong influence on her, and her writing she took her mother's name as her pen name later. She attended Middle East Technical University in Ankara Turkey. Elif is currently 45 years – old,  and lives in London and Istanbul with her journalist husband, Eyup Can, and their two children Şehrazat (Shehrazat) Zelda and Emir Zahir. She's lived all over the world in locations such as  Boston, Arizona, Michigan,  Istanbul, Madrid, Amman (Jordan) and London. She's the author of 15 different works both fiction and non-fiction. She's won several prizes and she writes both in Turkish and English. She speaks several languages including; French, English and Turkish. In addition to being a novelist, wife and a mother, she writes articles for magazines and newspaper, a feminist, supporter of LGBT and woman's rights, political commentator, academic and speaker.
Fun fact: Both her children are named after books/writers Şehrazat after the Eastern Storyteller Queen from Arabian Nights (Shahrazad/Scheherazade)  and Zelda after Zelda Fitzgerald (F. Scott Fitzgerald's wife, he wrote The Great Gatsby but she was an accomplished writer previous to when she went insane.) Emir, I don't recall but Zahir is the name of a book by Paulo Coelho (author of The Alchemist). Elif Shafak is known for blending cultures and stories from the west and the east in the most wonderful way, and I feel as if her children's name reflects that style, as well as her passion for literature. Also, apparently she writes lyrics for rock songs.

Awards + Recognitions (according to Wikipedia)
Asian Women of Achievement Awards 2015: Global Empowerment Award
Marka 2010 Award, Turkey
Chevalier Des Arts et Lettres, 2010
Turkish Journalists and Writers Foundation "The Art of Coexistence Award-2009
Maria Grazia Cutuli Award – International Journalism Prize, Italy 2006
Book Awards (not in order, according to Wikipedia)
The Architect's Apprentice, longlisted for Walter Scott Historical Novel Prize, 2015
Honour, second place for the Prix Escapade, France 2014
Honour, longlisted for International IMPAC Dublin Literary Award, 2013
Crime d'honneur (Phébus, 2013), 2013 Prix Relay des voyageurs
Honour, longlisted for Women's Prize for Fiction, 2013[
Honour, longlisted for the Man Asian Literary Prize, 2012
The Forty Rules of Love, nominated for 2012 International IMPAC Dublin Literary Award
Soufi, mon amour (Phébus, 2011), Prix ALEF – Mention Spéciale Littérature Etrangère
The Bastard of Istanbul, longlisted for Orange Prize for Fiction, London 2008
The Gaze, longlisted for Independent Foreign Fiction Prize, United Kingdom 2007
The Flea Palace, shortlisted for Independent Foreign Fiction Prize, United Kingdom 2005
The Gaze, Union of Turkish Writers' Best Novel Prize, 2000
Pinhan, The Great Rumi Award, Turkey 1998
Why you should read Elif Shafak:
"Elif Shafak explicitly defies definition — her writing blends East and West, feminism and tradition, the local and the global, Sufism and rationalism, creating one of today's most unique voices in literature." – TED.com
Elif Shafak is the most-read female author in Turkey, where she is as well known for her descriptions of backstreets Istanbul as she is for her global and multicultural perspective. Her writing is at once rooted in her politically feminist education and her deep respect for and knowledge of Sufism and Ottoman culture.
Using these paradoxes, she creates a third way to understand Turkey's intricate history. Shafak's international sensibilities have been shaped by a life spent in a very diverse range of cities, including Ankara, Cologne, Madrid, Amman, and Boston. She has written novels in Turkish — such as her first work, Pinhan ("The Sufi") — as well as English.
– TED.com
You can check out more articles about her in the LINKS section!
What does Elif Shafak mean to me?:
      I've been telling stories since before I could speak English. But I've been focusing on writing and creating fiction since I was about 12. Besides being a writer I love to read and there are a number of authors who have had a profound effect on me as a reader and a writer. One, in particular, is Elif Shafak. I only recently discovered her randomly at my local library and I have been captivated by her work. She writes adult fiction with a central basis in love, culture and complex family relationships. She weaves together a beautiful mix of cultures and worlds, both Western and Eastern that left me captivated and fascinated. She inspires me to try to include more diversity in my stories and tell stories about things, me and places that I have never experience. People I cannot relate to, but that I am interested in. She inspires me to question, and write what I want to write not what someone tells me I should write it. To write things that make people feel uncomfortable because they see themselves in the character or because if I don't tell it people aren't going to realize the truth that it holds. She's really humble, she has a way with words, and her characters are flawed, beautiful and wholly relate able. I would highly recommend her as an author, and she definitely takes the cake for one of my favorite authors of all time. She has a special place in my heart as a reader, writer and budding feminist.
Books (that I have read)
The Forty Rules of Love (Fiction)
Review here!
Black Milk: On Writing, Motherhood and the Harem within (Non – Fiction)
Honor (Fiction)
The Bastard of Istanbul (Fiction)
The Architect's Apprentice (Fiction)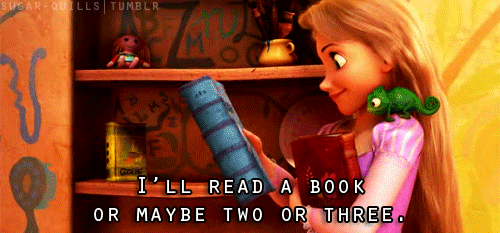 Completed List of works by Elif Shafak (in Turkish & English)
Turkish
Kem Gözlere Anadolu, 1994, Evrensel, ISBN 9789757837299
Pinhan, 1997, Metis, ISBN 975-342-297-0 (The Sufi) – not available in English
Şehrin Aynaları, 1999, Metis, ISBN 975-342-298-9 (The City's Mirrors) not availble in English
Mahrem, 2000, Metis, ISBN 975-342-285-7 (Private) – not available in English
Bit Palas, 2002, Metis, ISBN 975-342-354-3 (The Flea Palace)
Araf, 2004, Metis, ISBN 978-975-342-465-3 (Purgatory) – not available in English
Beşpeşe, 2004, Metis, ISBN 975-342-467-1 (with Murathan Mungan, Faruk Ulay, Celil Oker and Pınar Kür) (Five Peeks) – not available in English
Med-Cezir, 2005, Metis, ISBN 975-342-533-3 – not available in English
Baba ve Piç, 2006, Metis, ISBN 978-975-342-553-7 (The Bastard of Istanbul)
Siyah Süt, 2007, Doğan, ISBN 975-991-531-6  (Black Milk)
Aşk (Translation of The Forty Rules of Love: A Novel of Rumi), 2009, Doğan, ISBN 978-605-111-107-0
Kâğıt Helva, 2010, Doğan, ISBN 978-605-111-426-2 (Wafer) – not available in English
Firarperest, 2010, Doğan, ISBN 978-605-111-902-1 (Escape the Family) – not available in English
İskender (translation of Honor), 2011, Doğan, ISBN 978-605-090-251-8
Şemspare, 2012, Doğan, ISBN 978-605-090-799-5 (The moon spare) – not available in English
Ustam ve Ben, 2013, Doğan, ISBN 978-605-09-1803-8 (Master and Ben) – not available in English
Sakız Sardunya, 2014, Doğan, ISBN 978-605-09-2291-2 (Gum and Sardiyna?) – not available in English (I'm not sure what the actual translation would be)
Havva'nın Üç Kızı, 2016, Doğan, ISBN 978-605-09-3537-0 (The Three Daughter's of Eve)
English
The Saint of Incipient Insanities, 2004, Farrar, Straus and Giroux, ISBN 0-374-25357-9
The Gaze (Translation of Mahrem), 2006, Marion Boyars Publishers Ltd, ISBN 978-0714531212
The Flea Palace, 2007, Marion Boyars Publishers Ltd, ISBN 978 0714531205
The Bastard of Istanbul (Translation of Baba ve Piç), 2007, Viking, ISBN 0-670-03834-2
The Forty Rules of Love: A Novel of Rumi, 2010, Viking, ISBN 0-670-02145-8
Black Milk: On Writing, Motherhood, and the Harem Within, 2011, Viking, ISBN 0-670-02264-0
The Happiness of Blond People: A Personal Meditation on the Dangers of Identity , 2011, Penguin, ASIN B0069YVWOE
Honor, 2012, Viking, ISBN 0-670-92115-7
The Architect's Apprentice, 2014, Viking, ISBN 9780241004913
Three Daughters of Eve, 2016, Viking, ISBN 9780241288047
NOTE: Marion Boyars Publishers Ltd was bought out by Viking in 2011.
*Note:* I recently discovered that Elif Shafak does indeed have more books that are published in English, but my library does not have them. Fortunately, I do plan on reading them as soon as I can buy them, hopefully, this summer. I will do an Elif Shafak 102/2.0
The Process of discovering your library doesn't have the book you NEED TO READ (with Atike and Defne)
Step One: Denial
Step Two: PANIC
Step Three: Sadness
Step Four: Acceptance
Warning/Triggers:
All of Elif's books are Adult fiction (historical and literary) except Black Milk, which is a memoir non-fiction. There are some mild sexual scenes in most of them, but if you are older than 14 I'd say its fine, but you do you.
Honor deals with an Honor Killing.
The Bastard of Istanbul contains content about Rape, Incest, and the Armenian Genocide of 1915. It was also very politically controversial in Turkey.
"Her uncommon political stances have not gone without controversy. At the publication of her novel The Bastard of Istanbul,  which crosses two family histories, one Turkish, the other Armenian, she faced charges for "insulting Turkishness." The case was later dismissed, and Shafak's role in the rare combination of radical and sentimental writer remains uninterrupted." – TED.com on TBoI.
The Forty Rules of Love contains content about cheating, bulimia, religion, and cancer.
The Architect's Apprentice deals with some semi-abusive backstory content.
Black Milk deals with Post-Partum Depression and religion.
I cannot speak for any of her other books, but I will be sure to include a list of possible triggers because I don't want people to accidentally read about something that will cause bad experiences. I'm really trying to exclude spoilers but I think it's important that you are aware of some sensitive topics that these books deal with. If a book has a trigger you can comment to ask for more information which I am happy to give, you can read my review or you don't have to read it. Elif has a wide range of books on different topics and I am sure you'll find one that suits your taste.
L I N K S
(More to come in the next installment of this GtUoES)
Tova's ES TBR
(A.K.A all of Elif's books that I haven't  picked up that are in English.)
The Flea Palace Translated by Müge Göçek (Fiction)
The Gaze Translated by Brennen Freely (Fiction)
The Saint of Incipient Insanities (Fiction)
The Three Daughters of Eve (Fiction)
The Happiness of Blond People: A Meditation on the Dangers of Identity (Special Short)
A Migrating Bird: from Reader, I married him Collection (Short Story)
Below is an Essay/Creative Non-fiction that I wrote inspired by Honor.
Honor Killing: a creative nonfiction
2-10-17 | 10th Grade English | Second Period
"Dishonor on you, dishonor on your cow." – Mulan (1998)
Could you kill someone you love? Well, it would appear that Iskender could. I recently read a book, called Honor by one of my favorite authors, Elif Shafak. Honor gives the reader a raw fictional account of the aftermath and effects of an honor killing on one family.  Before we get much further I should explain the concept of an honor killing. Honor killing (sometimes referred to as shame killing) is a type of homicide that revolves around one family member killing another family to restore honor to their family name. The perpetrator believes that the victim has done something that brings dishonor to their family and the only way to restore that honor is a violent act.
Like many members of Western culture, the concept of an honor killing is quite foreign, but these killings are widespread in the rest of the world. Many reports of such acts have come from all over the  Middle East from countries such as Turkey, Iraq, Iran, Kuwait, Syria, into Asia and even in a few cases have been reported in European countries like Italy, France, Germany and the United Kingdom. On occasion, you will even find cases of these brutal acts in the U.S and Canada. The title honor killing gives you the feeling that every single case results in a death, but this is not true. Death is common but some victims survive severe physical and emotional injuries.
You might also be curious; why would you kill someone you loved? How would you dishonor your family? Your family should love you regardless of your choices, right? There are many reasons, but a few common ones are: renouncing a religion, being homosexual, having sex outside marriage, refusal to enter an arranged marriage, being raped, dressing in an inappropriate fashion. As one character said in Honor, "We are all half fool, half wise, there is no wisdom without foolishness and no pride without shame." This quote really expresses the sensibility and sort of explains the actions of both the victim and the perpetrators. Iskender isn't just a cruel man with evil intentions, he is a teenage boy. He has made some poor decisions and decides to act on the principles of a culture that he has been raised on. While he seems to be the "most modernized" member of his family he still feels a certain sense of honor and dishonor because of his mother's actions or what he believes to be his actions.
In an article in Time Magazine discusses the murder of a Pakistani woman named Qandeel Baloch back in 2016 by her brother the author writes this perspective, '"There is nothing Islamic about so-called 'honor' killings," said Imam Zaid Shakir of Zaytuna College. "This barbaric practice of vigilante femicide has absolutely no sanction in the Quran or within the doctrines of Islamic law. To kill an innocent woman for simply not following her family's wishes is nothing short of cold-blooded murder and there is no legitimate Islamic religious authority who can argue otherwise."'  The most fascinating part of Honor is the aftermath because it affects every member of the family in a completely different way. Iskender ends up going to prison, leaving a lot of damage behind. He leaves his two young siblings without parents. His uncle feels partially responsible and his girlfriend is accidentally pregnant. Underneath the skin of those people are a lot of mixed emotions. Iskender's sister Esma sends Iskender a letter in prison saying how much she hates him. But then again she can't fully hate him because he's her brother and all the history and memories they share.
There is no complete explanation to what goes on in the minds of either side during these killings. We can never say why someone who had so much going for him as Iskender did decide to throw away his shot. Seeing as the victims are dead, we can ask them how it felt or how they feel. But as Shafak writes,"Mothers don't go to heaven when they die. They get special permission from God to stay around a bit longer and watch over their children, no matter what has passed between them in their brief mortal lives." While reading Honor I came upon two truths. The first being that just because Iskender chooses to act in such a way that does not make him a bad person. The second being that while I can't condone his actions or any of the perpetrator's actions, I feel sorry for him. While his reasoning was questionable, he still didn't deserve to have everything that was going for him thrown away. He just threw away his shot for something that obviously didn't satisfy his needs. There is no possible way that I could ever kill someone I loved, no matter what they did to me but I understand, in a weird convoluted way.
<><><>
Happy Belated Eid to all who celebrated it! I hope your Ramadan was a good holiday in which you felt connected to your faith, and family.
I know this may kind of be all over the place, things are kind of crazy right now in my life, and I've never done something like this, but it is spoiler free. I really hope that you guys can all fall in love with the work of Elif Shafak as I have. Best wishes!
Tova out!
Petyr Baeish Books  © 2017 by Tova Portmann-Bown