Rating: ★★★★★ | 5 stars
Release Date: March 31st, 2015
Genre: Adult Fiction, Historical Fiction, Turkish Literature, Asian Literature,
Page Count: 432 pages
Dates Read: April 18th – 28th, 2017
From the acclaimed author of The Bastard of Istanbul, a colorful, magical tale set during the height of the Ottoman Empire
In her latest novel, Turkey's preeminent female writer spins an epic tale spanning nearly a century in the life of the Ottoman Empire. In 1540, twelve-year-old Jahan arrives in Istanbul. As an animal tamer in the sultan's menagerie, he looks after the exceptionally smart elephant Chota and befriends (and falls for) the sultan's beautiful daughter, Princess Mihrimah. A palace education leads Jahan to Mimar Sinan, the empire's chief architect, who takes Jahan under his wing as they construct (with Chota's help) some of the most magnificent buildings in history. Yet even as they build Sinan's triumphant masterpieces—the incredible Suleymaniye and Selimiye mosques—dangerous undercurrents begin to emerge, with jealousy erupting among Sinan's four apprentices.
A memorable story of artistic freedom, creativity, and the clash between science and fundamentalism, Shafak's intricate novel brims with vibrant characters, intriguing adventure, and the lavish backdrop of the Ottoman court, where love and loyalty are no match for raw power.
 – Goodreads 2017
Just YAS QUEEN.
But I am sad because now I've read all of Elif's Novels and now I have nothing.
THIS WAS SO GOOD. But if you know me at all, this really isn't a surprise.
I'm a bit angry about how all my precious babies died without like any page time. And I get that wasn't crucial to the story, but still. I would have like to read about my favorites from one of my faves. Is that really too much to ask Elif?
I am obsessed with a Turkish Period Drama called Magnificent Century which follows the reign of Suleiman The Magnificent of The Ottoman Empire. So basically, this a fictional story set around the same time as the show, which sounds like a daydream to me. As soon as I read the line:  a colorful, magical tale set during the height of the Ottoman Empire. 
I started to freak out. Then I saw that it was set during the reigns of Suleiman, Selim, and Murad, and I freaked out ever more. A book set in one of my favorite places in the world, during one of my favorite times in history, and that includes a bunch of my favorite historical royal figures.  JUST SIGN ME THE F**K UP FOR THAT S**T.
Also, just the fact that Jahan and Mihrimah never actually got together makes me quite upset. But at least, I am not alone this time.
But this is an Elif Shafak novel and none of the couples you want to happen ever work out. Maybe that is why I like her so much, she'd basically George R. R. Martin, but in feminine form.
So, this follows my Lil baby son Jahan who travels from his home in India with his elephant Chota as a gift to Sultan Suleiman Khan of The House of Osman. Once he arrives he is taken in as Chota's caretaker in the Royal Menagerie. The Sultan doesn't take much notice of the elephant, but his wife; Haseki Sultana Hurren Sultan and their only daughter Mihrimah Sultan take a liking to the Elephant and his gentle master.
Then things get complicated, per usual with EF books. Jahan starts having feelings for Mihrimah, but then her father has her married off to his Grand Vizier; Rustem Pasha. And how do I put this nicely? Rustem is not a very nice person, he puts Jahan in jail for like talking to Mihrimah. It's a very trumped up charge.
Oh Rustem, I hate you on so many levels. Mihrimah deserves so much better than you. If you need to see why he deserves to die in a whole, go watch this scene of MC.
Jahan soon becomes an apprentice for the Royal Architect of The Ottoman Empire, Mimar Sinan, or Master Sinan as Jahan lovingly refer to him. Master Sinan is a very real historical figure and responsible for some of Istanbul's most amazing mosques to date including; the Süleymaniye Mosque (for The burial of his most esteemed Suleiman The Magnificent, Hurrem Sultan, Mihrimah Sultan, Mehmet Zahid Kotku, Saliha Dilaşub, Hatice Muazzez Sultan , Hasan Fehmi, & Rabia Sultan  Selimiye Mosque,  Şehzade Mosque (for Şehzade Mehmed, but Rustem Pasha, Şehzade Cihangir, Hümaşah Sultan, ( Şehzade Mehmed's daughter) Şehzade Mahmud, Destari Mustafa Paša and Damat Ibrahim Pasha), Rüstem Pasha Mosque, Mihrimah Sultan Mosque, Sokollu Mehmet Pasha Mosque, Sinan Pasha Mosque, Süleymaniye Hamam, Cihangir Mosque, Ibrahim Pasha Palace, Hadim Ibrahim Pasha Mosque, Ferhat Pasha Mosque, Muradiye Mosque ( Şehzade Mustafa, Sultan Murad II )  + countless other's became damn this guy was busy. The list on Google feels endless.
Why Rustem Pasha has a mosque named after him IDK and he isn't even buried there is a mystery to me. SO DON'T ASK. CAUSE HE DON'T DESERVE IT.
I adored Sinan almost as much as I did Jahan, he was so warm towards his four apprentices; Jahan, Nikola, Yusuf & Davud.
Speaking of Yusuf.
WAY TO BLOW A REAL DECENT COVER. Also, if so many other YA characters can hide the fact there actually girls then why can't you? *Looks at Amani*
THAT is like an EF trope right there. The young woman who falls for the much older man, who is kind of like an Uncle/Father to her. First Kimya and Shams and now Sinan and Yusuf.
In The Guide to Elif Shafak | Part One coming in June!
But then again, in Elif Shafak books your ships never work out, yet somehow I seem to still love them regardless.
Like you'd think that having Jahan (as a 90 something-year-old) marry and a 30 something-year-old,  a widow who is expecting the child would be weird or creepy. It's not. I actually thought they were really cute together. I am was impressed. It was actually a healthy relationship.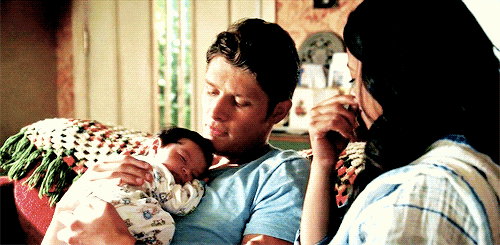 "Sometimes, for the soul to thrive, the heart needs to be broken, son."
Let us quickly talk about The Sultans.
 Sultan Suleiman Khan (Suleiman I or Suleiman the Magnificent)  in this book was decently chill.
Then there was  Sultan Selim Khan II (or Selim the Sot)
Then there was this miracle child, Murad. Sultan Murad III
There was that awkward moment when I accidentally misread Sword Girding as Sword Grinding, and I got a lovely image in my head. Of Engin Ozturk (as Selim) and sword grinding and stuff. Memo to Brain: Shoot me later, once I finish writing this review.
About halfway through I realized how poetic this book is on occasion. I'm going to spell it out for you. Jahan loves Mihrimah. And he helps build the mosque where she was buried.
When Jahan set Chota up on a date, I died. He arranges a date for his elephant. And even though it's after Chota dies, I loved how Balban let him keep Chota's son.
                                  Jahan: Chota causes way too much trouble for just one elephant.                     Also Jahan: I want multiple elephants with shared DNA.
Page 229 was my favorite page of the whole novel. JUST THANK THE HEAVENS.
"Upon learning that Rustem Pasha had passed away, Jahan felt many things at once, but sorrow wasn't among them." GET REKT. Best line ever. Just roast him Jahan.
Then there was that one really weird line; She slides onto me like a sheath onto a sword.
I'm cringing a bit. I could be reading a little too much into that, but just why did that line need to exist?
Mihrimah was really idiotic sometimes though. She really should realize that she was the only one of her siblings who outlived their spouse or got over the age of 50. She was no Mahidevran who died at the age of 80, but still, at least she didn't trip on a bathtub and die like someone else did. *Looks at Selim*
So, if you didn't know; my favorite characters in MC are Bayezid & Mustafa (and Defne but she's a historical OC). So I was really excited for some cute Bayezid and or Mustafa moments. Sadly, they were non-existent. At least she mentioned them, but the extent of the mention was pretty much that they died because they did some stupid shit, and Suleiman took it the wrong way. But the hilarious part is how casually they were mentioned.  Basically, this entire book is a historical rendition of Elif singing "and another one bites the dust." Let me show you with 3 examples:
Exhibit a:  That summer a new disease claws its way through Ottoman lands. Many perished, including Sehzade Mehmet, the twenty-one-year-old son of Sultan Suleiman and Hurrem, the apple of their eye.
Exhibit b: He had his hands on the blood of his first grand vizier Ibrahim and his eldest son, Mustafa. Both men the apple of his eyes had been executed for conspiracies."
Exhibit c: His brother Bayezid – his biggest rival – had been executed in Iran leaving Selim the sole heir.
WHO WOULD HURT THESE PRECIOUS PEOPLE? I don't understand.
"Nobody Offends my Mother." – Mirihmah, not an intellect
'Yeah, because Mahidevran would have given up her power like that. They were certainly best friends' – me, an intellect."
Also, Jahan might be a little based on Shah Jahan, just a guess. Shah Jahan is the associated with the Taj Mahal in India. From my understanding, he commissioned it for his wife.
It is so satisfying to see my precious baby happy. Like actually happy, even though he never actually got passed the friend zone with Mihrimah. At least Elif was realistic.
I adored the epilogue though. Just reading about Jahan and Amina, and her son Sinan Joseph Mutamid. My heart grows happy, even if things aren't totally explained. That is okay, and I am okay with this conclusion.
When I think of the world in this way, I feel dazed and disoriented, and I can't tell any longer where the future begins or where the past ends; where the West Falls and the East Rises.
And while the ending was cute, and made me happy and content, Elif Shafak books don't have happy endings.
Your ship doesn't get together, your favorite character dies, important things never actually get told to the person who deserves to know the truth. Apologies are never, complete resolutions never given actually come. You always want more, but you don't feel swindled at the same time. It's complicated okay.
Thank you again, Elif, for another wonderful novel.
"When you master a language, you are given the key to a castle. What you'll find inside depends on you."
Yes. Yes, a million times.
<><><>
The Happiest of Birthdays to Leo and Selim II! I am celebrating just so I can have an excuse to eat cake. But I am going to give Selim one piece of credit. If it weren't for him, Gulnihal would be dead.
Petyr Baeish Books  © 2017 by Tova Portmann-Bown