Happy 399th death day anniversary to Ahmed I! Happy ascension date to Mustafa, darling! &  Happy Birthday to my favorite friend in the entire world Maya!
Basically, historically today sucks – but personally, it's a special day!
This tag was created by my lovely friend Cara. You can find the orginial HERE!
You can find my Muhtesem Yuzil Tag HERE!
and you can watch Episode 1 of Muhtesem Yuzil with English Subtitles HERE!
This tag is centered around the Turkish Period Drama Muhtesem Yuzil: Kosem! Muhtesem Yuzil: Kosem follows the reign of Kosem Sultan (wife of Sultan Ahmed I) and all the crazy stuff that went down in the Ottoman empire during  the 1600's.
If you wish to do this tag. I tag you!
Thank you in advance!
1. Mahmud:
Name a character you liked that got really little time.
Mara Branković from And I Darken by Kiersten White
Mara Brankovic was the perfect balance of spicy, sassy and sweet. She was hilarious, sweet but she knows how to look past people's BS. She didn't take people's shit to heart but she wasn't heartless. She was open and I think Lada found it comforting to have an ally in the Harem.
2. Ahmed:
Name your favorite canon ship.
Nina Zenik and Matthias Helver from Six of Crows by Leigh Bardugo.
Nina and Matthias are my faves. As individuals, I love them to pieces but when they are a couple – I love them even more!
"I love you more than waffles, Matthias Helver."
"Now, Nina don't say things you don't mean."
Couple goals AF.
Dammit Leigh, why do you have to break my heart like that. History already does.
3. Anastasia:
Name a character you fell in love with at first sight.
Katniss Everdeen from The Hunger Games by Suzanne Collins.
Oh – me and THG go way back. I remember my brother bringing home a copy from the Library when I was about 11 or 12. The cover was completely falling off and he was engrossed. He read the entire series in about three days. My brother is NOT a big reader. Back then I never thought I would like that kind of book.
About a year later I had an overwhelming desire to read that book, go figure. I checked it out from the library trying to get my mom to read it to see if it was age appropriate. Because she disapproved me reading it. Well, I started reading it in secret. But about a week in I knew it would take me a really long time to read a book at my current rate. When My mom was on a trip without the rest of the family I checked out the audiobook from the library.
To avoid my dad's suspicion I hide the CD in the bottom drawer of my dresser and paused it whenever I hear the creak of the stairs. I finished the CD before she came home and returned so my mother wouldn't get the overdue notice from the Library. She never found out! It was big for me at the time because I've always been a bit of a goodie two shoes.
I loved it so much I started to re-read it and my mom found out and got super mad. Then I somehow convinced her to let me buy the second book ( but I promised I wouldn't read it.) I started reading it that night. The next day she found out and after a talk, she caved in a said I could read the rest of the books.
Then for my friends birthday slumber party, we watched the movie and I became obsessed. We eat pizza and killzones  (calzones) and decorated  sugar cookies with their names and stayed up until 12 am. I was the only person who showed up for the party but it began a four-year obsession that changed my life. It led me to join fandoms and introduced me to so many wonderful people through Google + and our love for THG.
It really changed my life – juts like Anastasia changed Ahmed.
4. Golge:
Name your favorite "action" character (ie, character that participates actively in combat in at least one occasion).
Alina Starkov from Shadow and Bone. I am only about 100 pages into this book and boy oh boy is Alina freaking awesome. She's a sun summoner, which means she has really awesome powers! You go, girl! SLAY QUEEN!
5. Iskender:
Name your favorite non-canon ship.
( Is it weird for me to say that I think Iskender/ Şehzade  Yahya is hotter than Ahmed. At least the actors are.)
Adrian Ivashkov and Rosemarie Hathaway.
I know  that Rose and Dimitri end up together and Syndey and Adrain but I really think Adrian and Rose would have made a cute couple. I mean it is Adrian Ivashkov.
6. Safiye:
Name the most manipulative character.
Cersei Lannister from A Song of Fire and Ice by George R. R. Martin
The things she does to people are horrendous. She knows what she's doing and she doesn't care. She manipulates people because she can. She's a fabulous villain. She does things because they feel good. She doesn't hold herself back. She is a force to be reckoned with which is partially what makes her so awesome.
Safiye seems like a little nicer version of Cersei tbh. But then again this question could be any of the Lannister's (except maybe Tyrion).
7. Cennet:
Name a character you wished had better development.
Tariq from The Wrath and The Dawn
I didn't like Tariq from the beginning. If his storyline is going to be important at least I should care. He should be likable. I like love triangles but when you don't like half of it what's even the point anymore? I would like to care but I don't.
8. Mahfiruz Hatice:
Name a character you would cut up with a pair of scissors.
Ianthe from A Court of Mist and Fury.
I HATE her with a passion. Unlike pretty much everything in ACOMAF was a bit of a guilty pleasure read. I liked it but I also hated it. I actually hate Ianthe. She is literally, the most annoying fictional character on the planet. She is taking up space.
She needs to die…..
IN A HOLE!
Seriously, Sarah. ACOWAR better pay off.
10. Handan:
Name a character you'd want to be your parent.
Ronald Billius Weasley.
It's Ron Weasley. How could you not want to be a Weasley? There the Weasleys. He's funny, loving, caring and he'd be the type of dad who thought he was really cool and makes a lot of bad 'dad jokes'
11. Halime:
Name a character you weren't sorry to see go.
Joffrey Baratheon *cough* I mean Lannister *cough* I think I started cheering when he died.
Sansa deserved better.
12. Mustafa:
Name a character who deserved better.
Noah Czerny from The Raven Cycle by Maggie Stiefvater
This book was so dang confusing. I still have no idea what the hell happened. But it would seem that Noah is ….  (spoiler material: dead? alive? something in between? I'm not really sure what he is anymore)
(( #MustafaDESERVESBETTER2kFOREVER))
I am still bitter at those people for Efsun. Was that really the only solution? My poor precious babies.
I feel like the name Mustafa is synonymous with the words 'deserved better' 'pain and suffering' and 'why?'.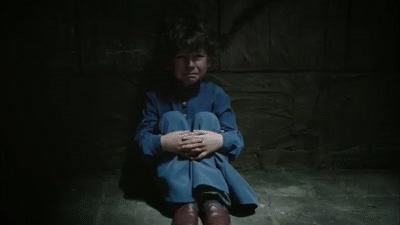 And was it humane to let him be alive. Or would he have suffered less if Ahmed has done the tradition practice of Fratricide?
13. Dilruba:
Name a character you went from liking to disliking
Commadant from An Enber in the Ashes.
She's like a Brienne of Tarth esque fierce women warrior.
Who has no heart at all. Even for her son, Elias my smol attractive child.
.
14. Fahriye:
Name a character who's a villain but a sympathetic one.
Maven (Mavey) Calore from Red Queen by Victoria Aveyard.
I liked Maven despite knowing of his imminent betrayal. Maven was sweet and I have a hard time imagining him staying the villian forever. Queen Elara was way more despicable then he ever was. He may feel undetermined by Cal but perhaps he will discover that power is not all it cracked up to be. I would like. I would like the old Mavey back please. Like ASAP.
15. Kosem:
Name a character you really hated the development of.
Tamlin. It should be no secret. I really do not see the point of turning him 360 degrees into a raging maniac asshole. That is really over doing it. Okay, fine she's gonna end up with Rhysand but at least don't trash his character.
You better redeem him or at least have Feyre forgive him. Have him apologize. I don't give two shits about Tamlin or  Rhysand anymore but I DID NOT LIKE HIS DAMNED DEVELOPMENT ONE BIT.
I don't like when my ships go down faster than the Titanic.
16. Yasemin:
Name a character you hated the casting for.
Annabeth Chase. I've always watched book to movie adaptations with a different mindset. It's a story similar to the original but different. That way I'm not as disappointed in the final product. I like the Percy Jackson Movies for what they were. No they  awful adaptations but I still liked them. I love Alexandra Daario and portrayal but her physical traits were a no- no. She looked like Clarisse. At first, I thought she was Clarisse. Then they tried to change it in the second movie and gave bad blonde highlights. NO thank you.
This is what she actually looks like: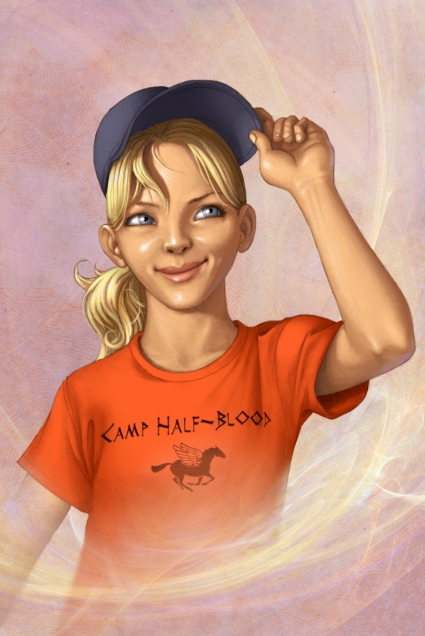 This is what she looks like in the movie: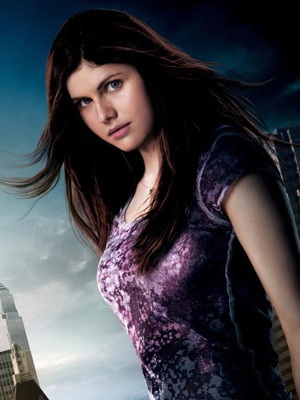 This is what happened when they decided to try and fix everything:
NO. HELL NO
17. Osman:
Name a character you went from disliking to liking.
Lucien from A Court of Thorns and Roses. He's probably the only character I still care about. He hasn't changed one bit. And he's probably the only reason I will read ACOWAR.
Especially after Ianthe and that whole Tamlin disaster.
18. Meleksima:
Name a character who seems innocent but actually is much more in-depth.
Clarissa Daigner (a.k.a my O.C)
Basically, her elder brother has always been a control freak and has always controlled her life. Then he arranges for her betrothal to the crown prince of the neighboring Kingdom and she finds affection and power.
Her brother has always treated her like a little girl and has never given her a chance. She's very intelligent, sweet and she chooses her actions based on the effects upon her people and the people she cares about.
19. Mehmed:
Name the most tragic character death you've experienced.
Finnick Odair's death. When I read those pages in Mockingjay I was on the verge of tears. My precious Finnick. How could you kill someone as wonderful as Finnick. Does anyone care about Annie and their baby?
20. Ayse:
Name your favorite siblings.
No that's not the right one silly.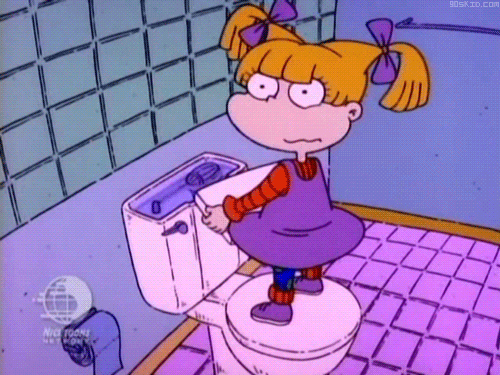 Neither is that.
And
Yes, you guessed it The Schuyler Sisters from Hamilton ( I know it's not a book but there is gonna be a YA Ham & Eliza retelling coming out in 2017, Alexander Hamilton by Ron Chernow and Hamilton:The Revolution.) Basically, I have an obsession with Hamilton and everything related. I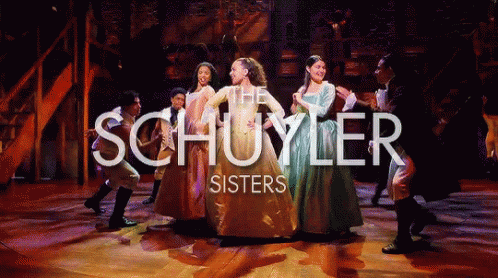 Thank you for all your support and I hope you enjoy reading this post ( the rest of my content). I'm really (not) sorry for my obsession with MY & MY:K. But I hope if you arr interested you check it out.  Have a wonderful holiday season.   – Tova